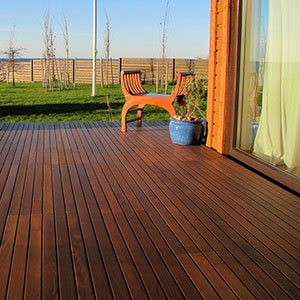 Thermory – Thermo Treated Wood
Thermory® intensely heat-treated wood products are produced from sustainable, renewable raw materials harvested in the United States, using original perfected technology that has been in use in Europe for over 15 years. There are NO chemicals added in the process, only heat and steam, resulting in higher dimensional stability and lower equilibrium moisture content compared to conventional hardwood products. For example, Thermory® interior flooring is the only solid wood product acceptable for use over radiant heat and able to be glued directly to concrete. That same level of dimensional stability and outstanding durability is featured in all of our solid hardwood product.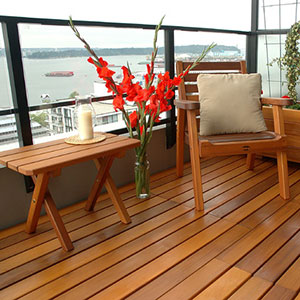 Western Red Cedar
Let's face it – the heart and soul of almost every outdoor sanctuary is a truly dynamic deck. You can be right on trend with a lush living wall, a sleek designer fire pit, a string of vintage lights and all the super chic seating solutions you like. But, without a classically beautiful deck to set the tone of your garden retreat, there's nothing really tying all those stylish furnishings together. That's where Real Cedar comes in. It's one of the most inspiring deck-building materials to work with.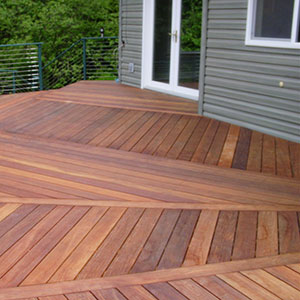 Ipe
Ipe (pronounced ee-pay) Exotic Hardwood is always one of the strongest sellers for those consumers wanting real wood. Ipe is an extremely dense, rot and decay resistant hardwood from South America. It's 8 times harder than redwood. Its rich brown, almost walnut looking color is beautiful with a clear coat of oil sealant. Ipe does not need a sealant to perform well, untreated it will weather to a beautiful silvery, gray. Niece Lumber stocks Ipe in pre-grooved 5/4 x 6 for hidden fastening, and non-grooved 5/4 x 6 to compliment it.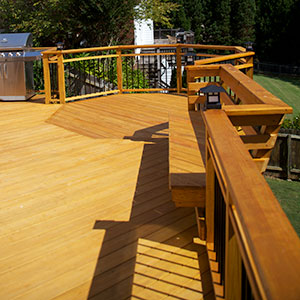 Pressure Treated by Madison Wood
Madison Wood understands that low quality lumber means lost time and lost revenues for our customers. Selling the best product on the market, however, gives our customers the advantage they need to succeed long term. That's why we only provide wood that is sourced from select, top-quality mills, and we insist that all pretreated wood arrives tarped and protected from the elements. We house all of our lumber inside of our 180,000 square ft. warehouse to ensure freshness and a bright, consistent color. And on those occasions when customers need something special, Madison Wood can customize an order that's just right for them.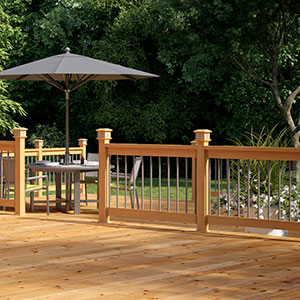 Atlantic White Cedar
If you want the look and feel of REAL wood, look no further. Because of its remarkable resistance to decay and light silver gray color when weathered, this beautiful wood has been prized for centuries. It works easily with tools, shrinks little, finishes smoothly and holds stain well. When left to the elements it will weather to an attractive silver-gray patina. We offer Atlantic White Cedar for decking & siding.