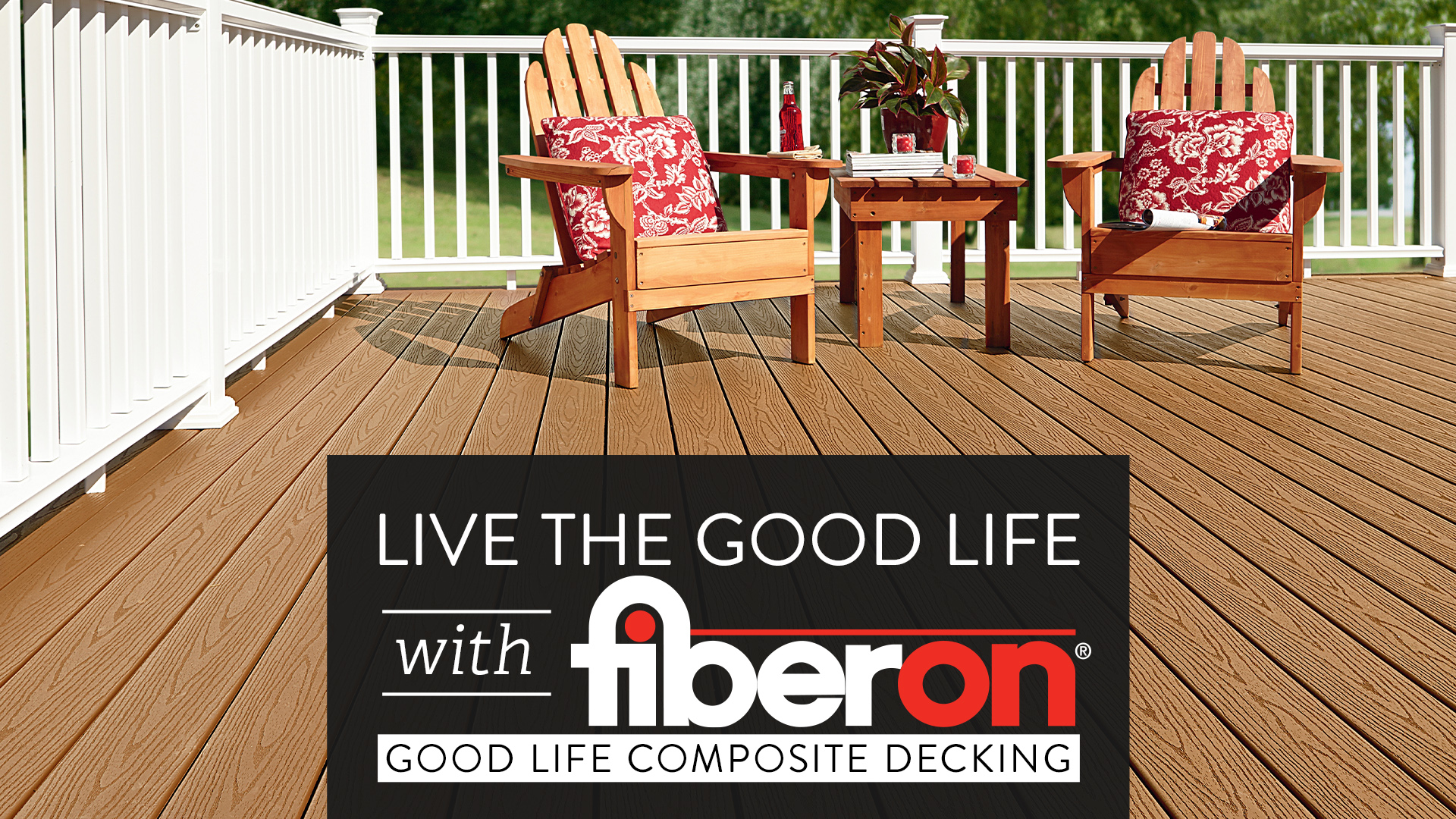 With the weather turning warmer and summer quickly approaching, it's time to start thinking about your outdoor living spaces. Decking is a great way to define and enhance any home and yard, but the expense of either installing a new deck or updating an existing one can quickly add up. (Not to mention the time and costs it will take to maintain your wood deck for years to come.)
However, before you ditch your dreams of lazy summer evenings on a beautiful wood deck, consider composite decking. Fiberon Good Life Decking provides the traditional, sophisticated look of wood but with better performance and durability. With the steady increasing costs of pressure treated wood, composite decking is also a surprisingly affordable alternative.
Is Composite Decking Right for You?
Composite decking is made from a combination of plastic and wood. Although this may sound a bit synthetic looking, composite decking has come a long way since it first debuted in the 1980s. Today, composite wood better replicates the look of real wood without the common problems associated with pressure treated wood including splintering, rotting, and insect damage.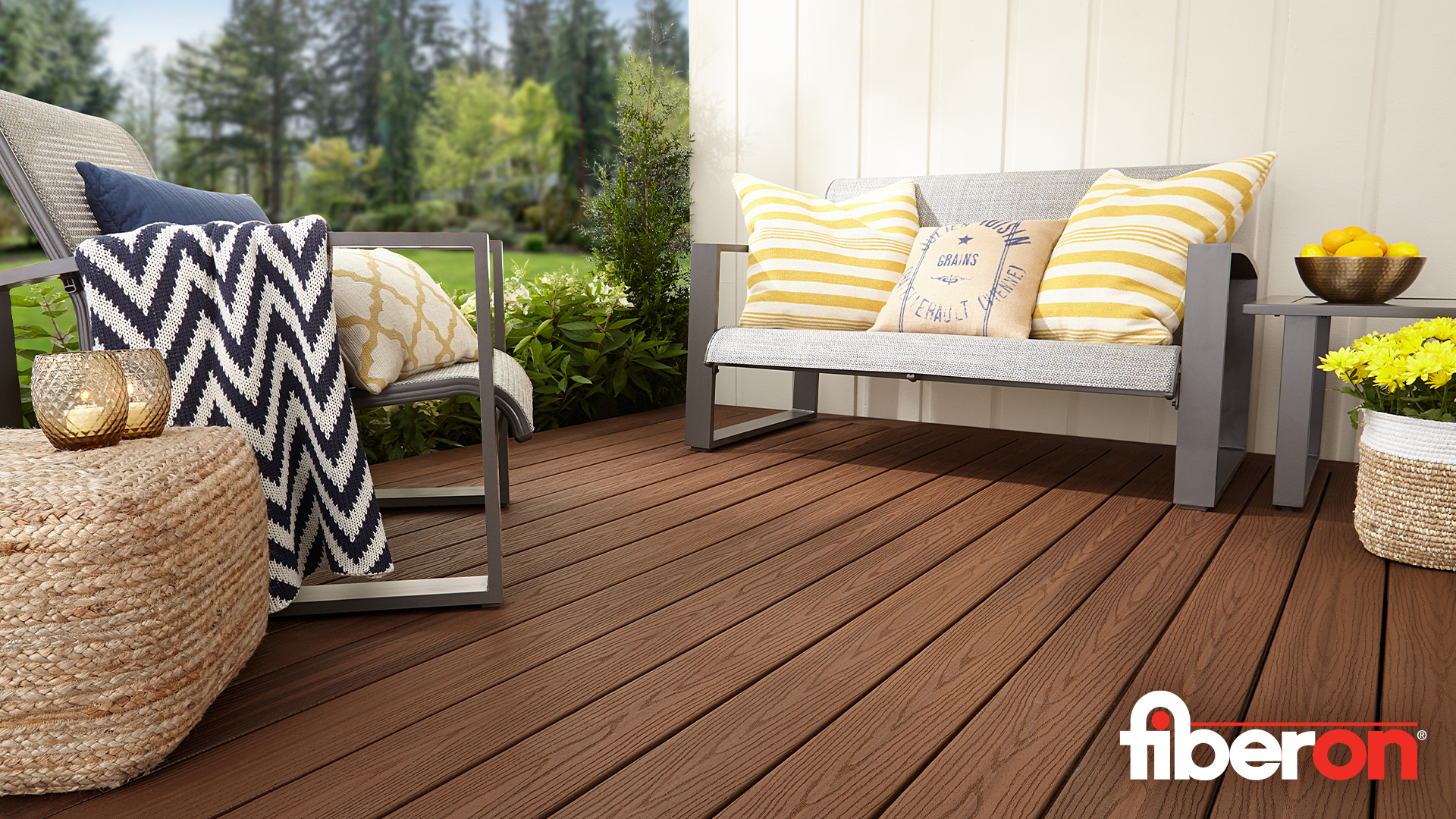 Benefits of Fiberon Good Life Decking
Fiberon's Good Life Decking is one of the best composite decking lines on the market today. Each board features distinct grain patterns for the most natural and authentic wood look without any cracking or decay. In fact, Fiberon is so sure you'll love their Good Life Decking, they offer a 40-year stain and fade performance warranty. It's just one of the many reasons why professional contractors prefer Fiberon to other composite woods.  
At Niece Lumber, quality is one of our top priorities. We are proud to offer our customers high-quality Fiberon Good Life Decking which offers the low-maintenance of a composite, with the performance and durability that they deserve. Unlike traditional wood that requires frequent treatment to protect it from weather and regular wear and tear, Good Life Decking is an excellent hassle-free alternative. It can be easily washed and requires no sealants. With a three-sided cap layer, Fiberon resists staining and fading. Good Life Decking is available in a variety of different colors that will not only match the aesthetics of your home but also create a superior, authentic wood look.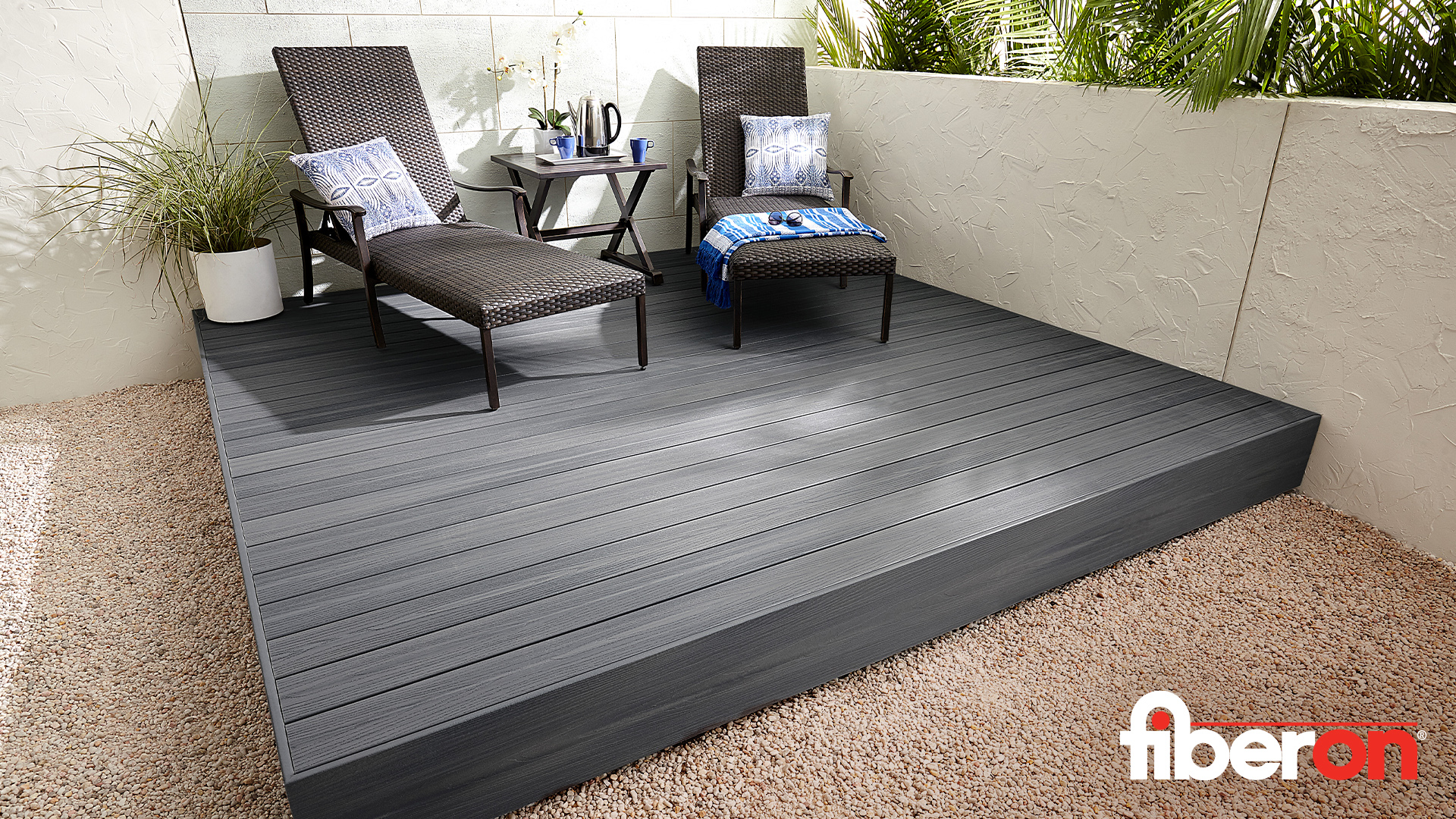 The Good Life Just Got Better
Fiberon's Good Life Decking is great for families. Because there is no splintering or cracking, it's safer for bare feet and paws. It's also a more environmentally friendly choice than pressure treated wood. All Fiberon composite decking is sustainably produced from recycled materials with zero toxins. Fiberon is proud of their commitment to the environment even working to recover 98.5% of the waste materials they generate.
Unlike Fiberon's other decking lines, the Good Life Decking line has a scalloped bottom that requires less decking material compared to flat bottomed boards. This makes Fiberon's Good Life Decking a great choice for budget-conscious buyers.
Why Choose Niece Lumber?
Purchasing decking, whether for brand new installation or to replace an older deck, is a big decision. Even though Fiberon's Good Life Decking has excellent reviews and is trusted by professional contractors and homeowners alike, seeing samples and speaking to a decking expert can be invaluable. Niece Lumber is ready to help. With two outdoor displays totaling 1500 square feet, Niece Lumber has an impressive inventory and a friendly, knowledgeable staff. 
Fiberon's Good Life Decking is available in two collections, the Weekender and Escapes. Each comes in slightly different shades with the Weekender being more monochromatic and the Escapes more multi-chromatic. At Niece, we can help you better understand the differences and subtleties of each and help you choose the best shade for your home.
Working with the professionals at Niece Lumber will give you peace of mind knowing that any questions or concerns you have, you will quickly get the assistance and answers you need. That's just one of the many reasons Homeowners and DIY enthusiasts have been coming to us for generations. Contact us today to get started on your decking project.
---