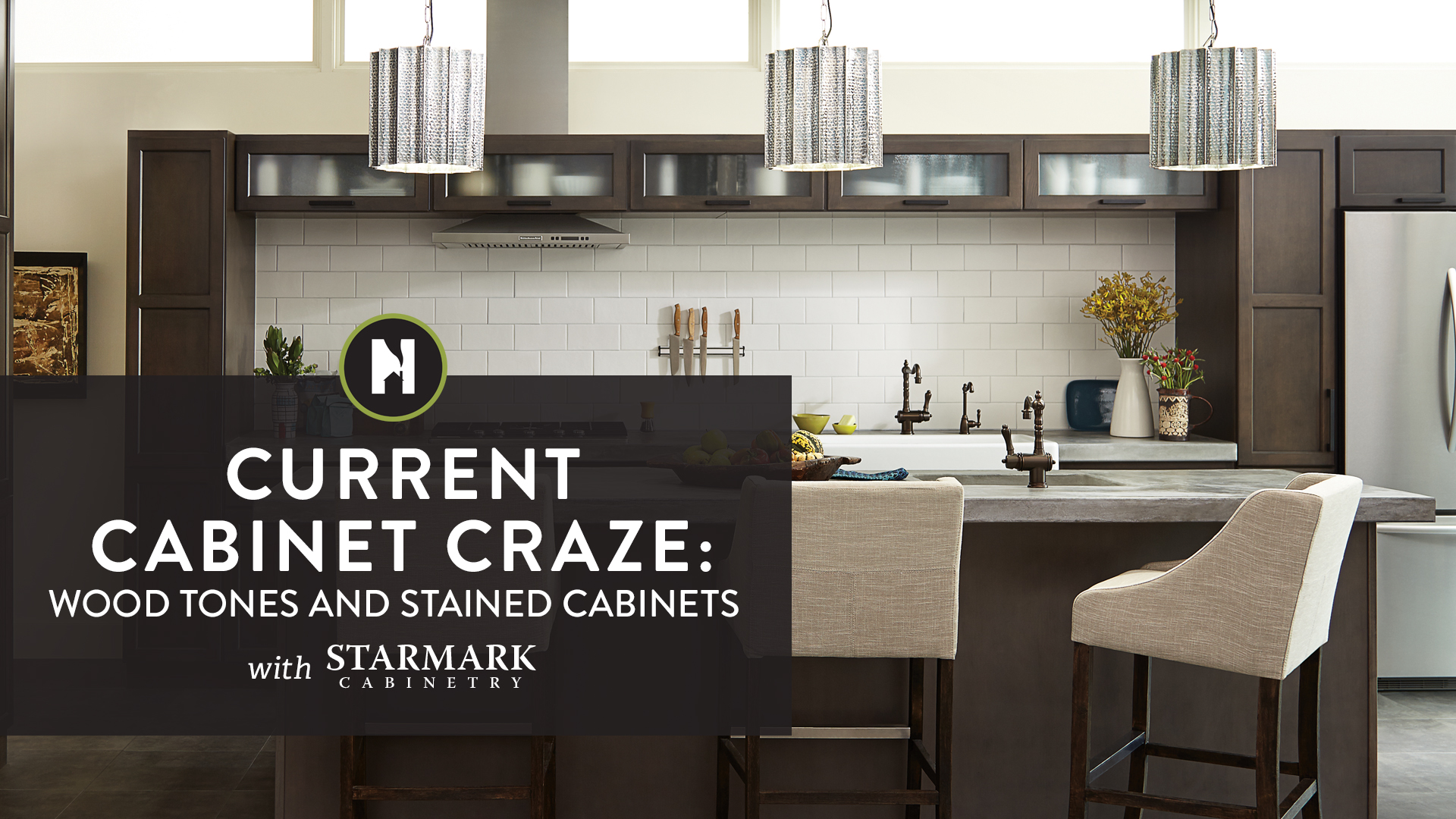 Cabinets play a pivotal role in the functionality of a room, but their appearance can truly transform a space. We see fleeting trends that come and go, but as we enter into a new year, one thing that never goes out of style is wood-toned cabinetry.
We're not talking about the dull wood tones of decades past but fresh and vibrant stains, shades, and colors that will bring your cabinetry to life for decades to come.
Today, wood tones are accentuated throughout any home, not just in traditional homes. Wood-stained cabinetry can be used flawlessly in a wide range of homes, from modern to historical and everything in between. Niece Lumber is here to bring your vision to life with our expansive selection of handcrafted cabinets from StarMark Cabinetry.
What's Old is New Again
While wood cabinets never really went out of style, they did take a backseat to other trends over the years. Now, the natural finish of the wood tones is making a strong comeback. That's because its versatility, clean lines, and natural hues age well and never look outdated.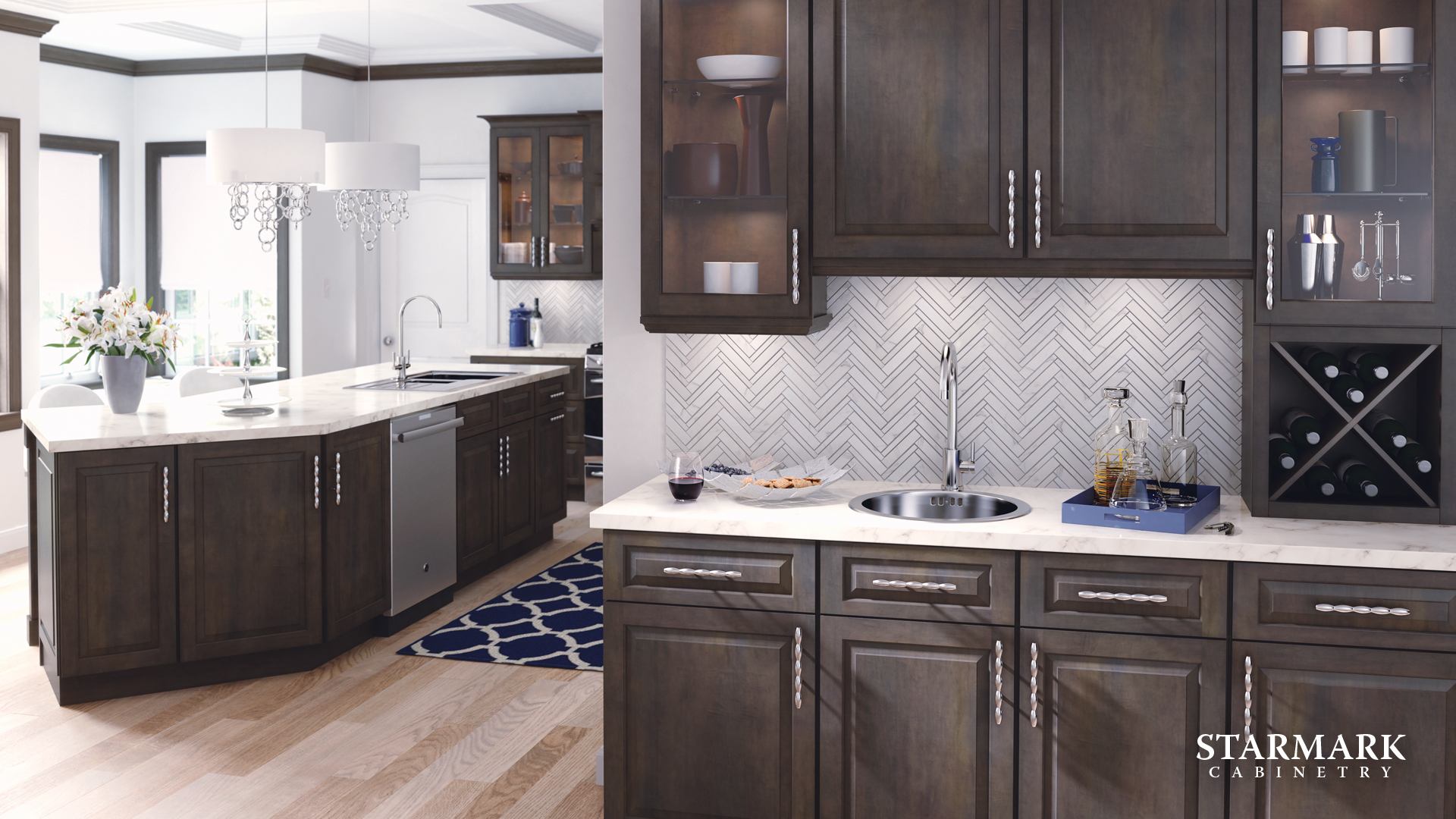 The design values trending right now are raw, minimalistic, and eco-conscious. We see these schemes paired together and planned intentionally and with a purpose. Wood-toned cabinetry embodies those same stylistic values while adding a touch of modern flair that will fit any architectural style, so what's old is new again (and will stand the test of time).
Mixing Wood Tones Throughout Your Home
Kitchens are the most obvious space where cabinetry is the star. But just because it's where you cut the cookies doesn't mean that it needs to be a cookie-cutter design.
Using classic wood tones, you can bring your kitchen to life through a wide selection of stain and color options, or you can leverage another popular trend right now: two-toned colors. That means that you use a different stain for different sets of cabinets. For example, you can use a lighter wood tone on your top cabinets and darker on the bottom. Or you can choose a different color for your island to create some contrast from your outlying cabinets.
While the kitchen is the most talked-about room when it comes to cabinets, there are so many other ways you can introduce wood cabinetry and accents throughout your home.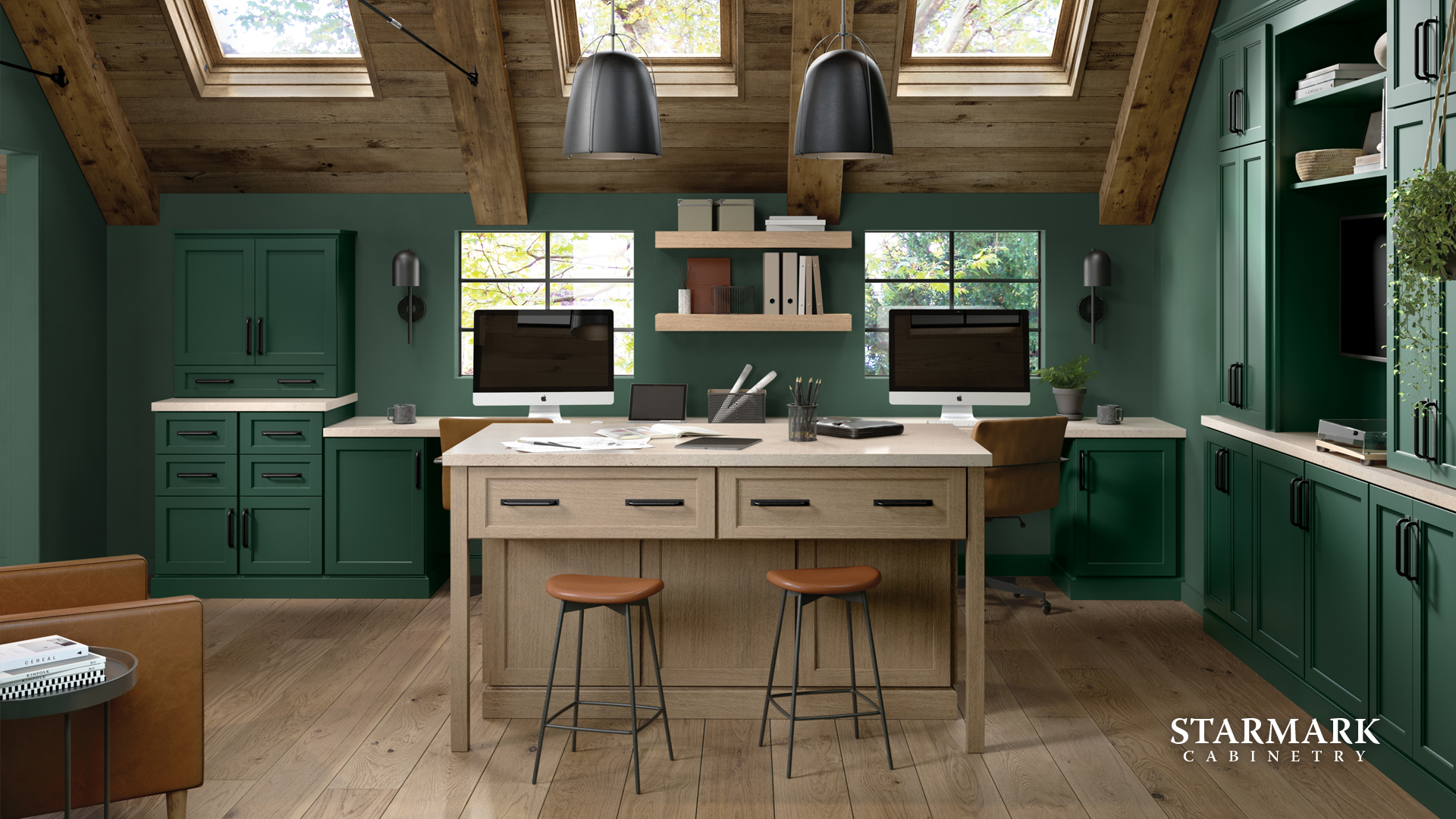 Bathrooms, basements, and home offices are seeing a revival of classic wood-hued cabinetry. Thanks in part to the versatility of wood and the limitless color options that StarMark Cabinetry offers, your home can feature this trend. Whether you want to tone up the elegance or add a touch of charm, StarMark offers innovative storage solutions and fresh design choices to breathe life into any area of your home.
WOOD You Like to Capitalize on Today's Hottest Design Trend?
Here at Niece Lumber, we're so proud to carry StarMark Cabinetry because they carry an expansive selection of wood cabinets built to match your exact specifications. They don't give you just standard cabinets; they make each cabinet by hand to ensure that you're getting the most durable cabinets that will give your space a unique look and feel you won't find in any other home.
Another important consideration is the door style when you're getting ready to design your space. StarMark Cabinetry features both inset and overlay cabinet construction.
What's the difference?
Inset cabinet doors feature doors that are, for lack of a better word, set into the cabinet frame, fitting flush with the face of the cabinets. This design offers a minimalistic look with clean lines.
Alternatively, overlay cabinet doors feature doors that are larger than the cabinet opening, and the door covers the entire face frame. It sits on top, so the face is completely hidden. Learn more about the materials and the construction style here.
If you're looking for inspiration or want to see a modern take on classic wood-toned cabinetry, check out the collections available at StarMark Cabinetry. Or our design team here at Niece Lumber can help you design custom cabinetry and guide you through every step from conception to completion.
Ready to take advantage of the wood-toned revival? Contact us today or visit our showroom for ideas, information, and so much more.
---