Niece Lumber is proud to partner with Marvin to offer our customers top-quality products along with our unparalleled service.
Been dealing with Niece for a little over a year now. They are the go to for Marvin windows and doors. Staff goes out of their way to show customers the appropriate products, fittings, fasteners for the job.
Mike Sharp got us our Marvin windows ordered quickly and with ZERO issues. He also went out of his way to track down discontinued product to complete a job. Great customer service, thanks.
WADE C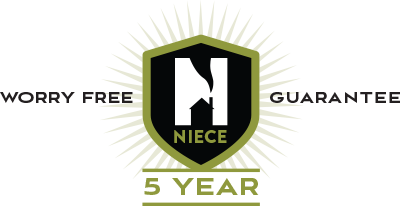 Every Marvin product we sell is backed by our 5 Year Worry Free Guarantee. We are proud to provide our customers with THE premier product performance guarantee.
---
When you decide to buy Marvin windows and doors from Niece, you are getting both the best quality products and the very best service in the industry. Our 5 Year Worry Free Guarantee covers product defect issues as well as most job site issues. Significantly improve your customer satisfaction, reviews and bottom line just from buying the right products from the right supplier. At Niece, we're here for you every step of the way. Contact us to learn more.
Experience Marvin, Directly
Our new dealer-direct relationship with Marvin provides streamlined access to Marvin's expert design, planning, support and professional resources. Contact our team to quote your next project with our new pricing options.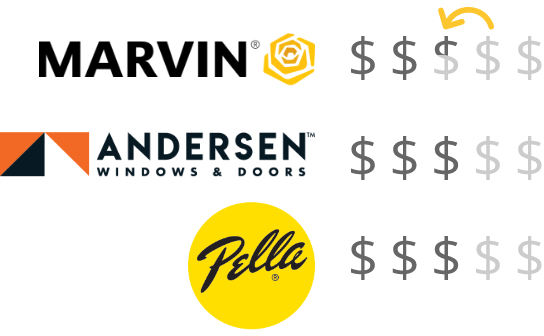 We're here for you every step of the way
Takeoffs/
Estimates
Our staff has over 75 years of combined experience making sure that Blueprint takeoffs are prompt and accurate.
Showroom
Appointments
Send your customers to us and we'll guide them through all of their options, ensuring they make informed choices for their project.
Job Site
Reviews
We will visit qualifying job sites before drywall and trim are installed to help ensure installation is warranty compliant.
5 Year
Guarantee
We're with you even after the job is finished providing warranty service with our exclusive 5 Year Worry Free Guarantee.
One Marvin. Three Collections:
SIGNATURE™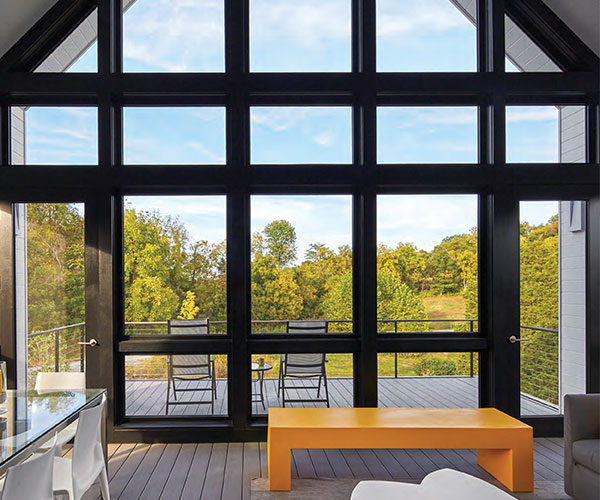 Create more of what you can imagine
$$$
Made for those who care about every detail and simply won't compromise on their vision, the Ultimate and Modern product lines offer beautiful design, craftsman-quality construction, and a vast selection of shapes, styles, sizes, and options. With extensive customization opportunities and versatility across architectural styles, Ultimate windows and doors can be used in a wide range of projects, including traditional, contemporary, transitional, historic, craftsman, or whatever style inspires you.
ELEVATE™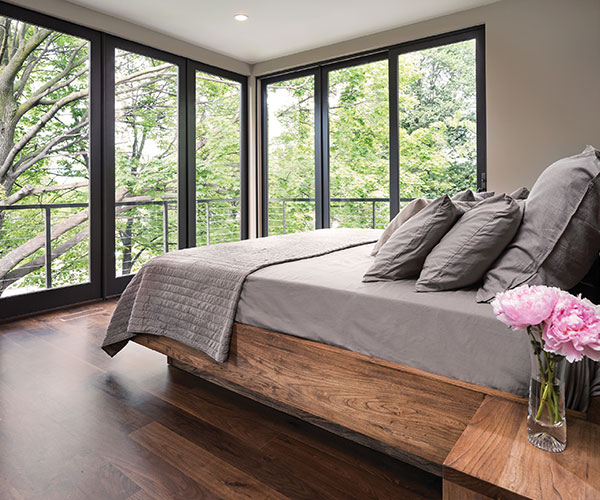 Strike the perfect balance of beauty and strength
$$
The Marvin Elevate™ collection is an ideal blend of remarkable design and superior strength, bringing balance to your style and performance needs. Proprietary fiberglass exteriors stand up to all elements, outperforming and outlasting vinyl, roll-form aluminum and other fiberglass composites. Warm wood interiors add timeless beauty, while resilient, long-lasting fiberglass stays strong in even the toughest conditions.
ESSENTIAL™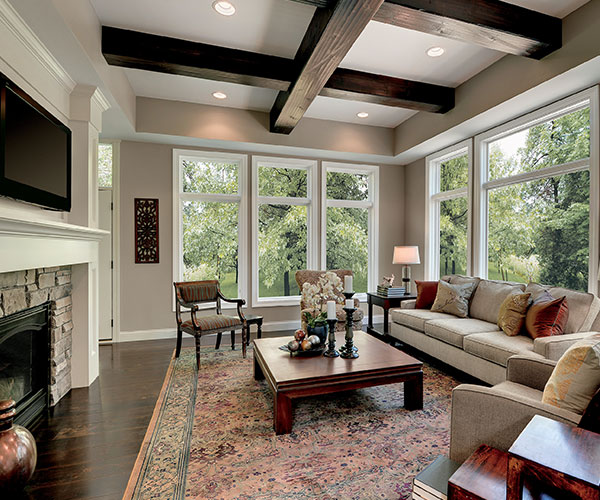 Design and performance, made easier
$
The Marvin Essential™ collection brings together design, quality, and performance in one streamlined offering. Strong, durable fiberglass exteriors and interiors are both striking and virtually maintenance-free. Simplified options make the order process straightforward, while clean lines and versatile styles make it easy to meet project demands.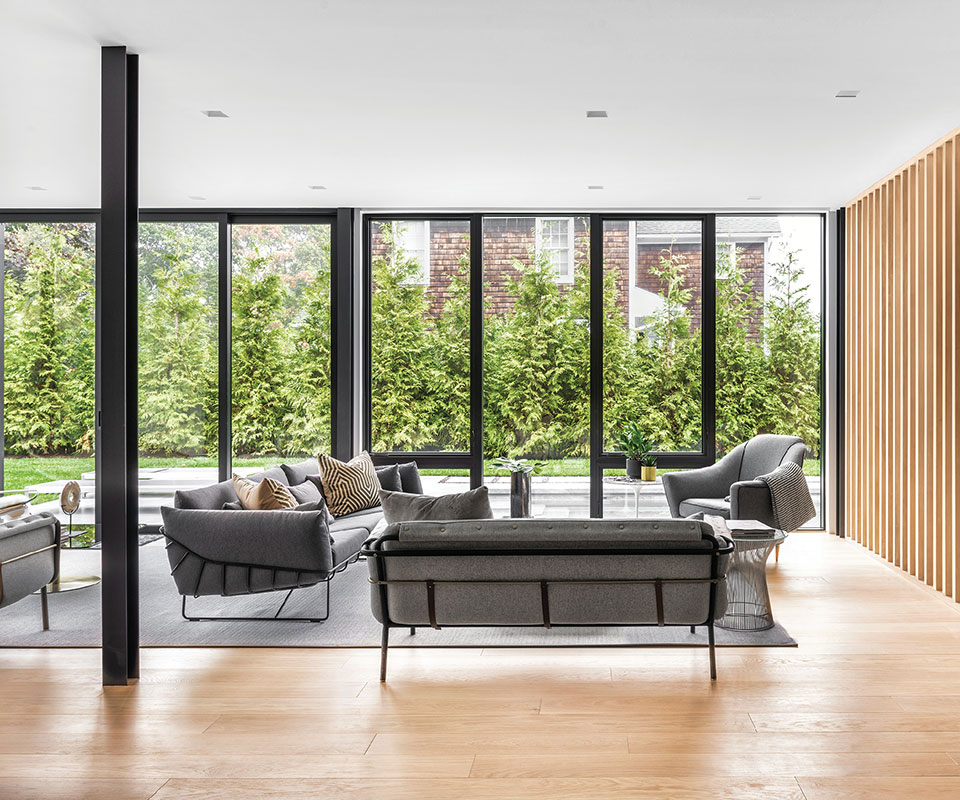 Modern Style
The spirit of modern design lives on
Inspired by the needs of architects and builders, Marvin's Signature Modern product line emphasizes the simplicity and large expanses of glass that homeowners seek in a modern home. Marvin offers many more customization options than their competitors. If you can draw it, Marvin can build it.
A Full Service Lumberyard
Niece Lumber is a full service lumberyard which carries all the top-quality lumber and building materials you expect from your local, family owned supplier. We carry all the other products you'll need for your project including a vast selection of moulding and trim, framing lumber, drywall and more!
If you have a question, Niece has an answer
You're a professional builder. Time is money and you can't waste it searching for answers to all of your customer's questions, working with people who don't know the industry and are terrible at communicating, and using poor-quality products on your job site. We get it, and we are here to help. Our experts have the answers to your toughest questions. We sell the highest-quality products on the market. Our customer service is unparalleled in the industry. We have been supplying our community for over 100 years for a reason. We are here for our customers, every step of the way. It's the Niece Lumber way.