Niece Lumber provides the greatest selection and the best service when it comes to CUTEK® wood coating products.
CUTEK® coatings and cleaners are formulated to deliver high performance and low maintenance. The line of oils, stains and strippers are recognized for quality, durability and versatility. When choosing exterior wood for your project, CUTEK® can extend the lifespan and requires fewer coats than the leading competitors.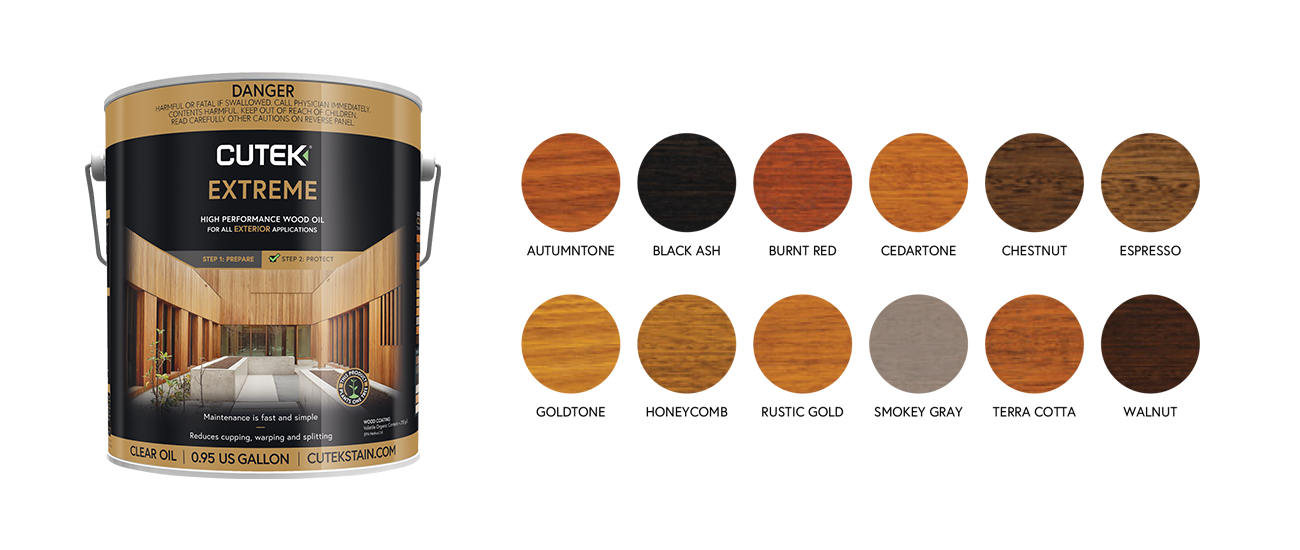 Why should I use Wood Oil?
Our top-selling product is CUTEK® Extreme, our wood oil that is specifically designed to combat harsh weather conditions. The wood on your project can be exposed to extreme heat and sun to frigid cold and snow. CUTEK® Extreme is wood oil that can minimize splitting, cupping and warping that can occur with wood exteriors. Extending your protection even further while customizing the color, Colourtones are high-quality wood stain options that give a vibrant color while adding the benefits of UV protection.
CUTEK® also offers a wide range of wood products aside from oil and stain, like the CUTEK® CD33 Naked wood stripper, that delivers on performance without all the harsh chemicals. It's an entirely safe but still effective paint and coating stripper that can easily remove multiple layers of stain, latex paints, linseed oils, varnishes and acrylics. For all your wood coating or stripping needs, CUTEK® has the best solutions available today.
Visit our website, www.buycutek.com, to place your order.