Niece Lumber is proud to introduce Tru-Pine® by Claymark to our market. We are bringing a slice of New Zealand to New Jersey! So what is Tru-Pine®? Tru-Pine® posts beams and boards combine strength and durability, with the enduring character and beauty of timber. Used in pergolas, verandas, porches, balconies and other applications requiring stunning paint finishes. Engineered for performance, Tru-Pine® is treated with Micro Pro treatment then primed twice with a high quality acrylic primer. These posts, boards and beams carry a 30 year warranty and are structurally rated!
Our inventory stock list is 4×4, 5×5, 6×6, 8×8, 2×4, 2×6, 2×8, 2×10, and 3×8 .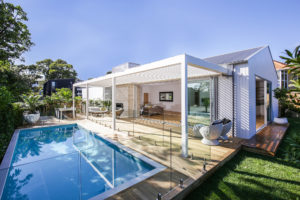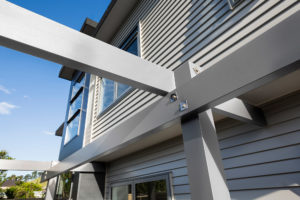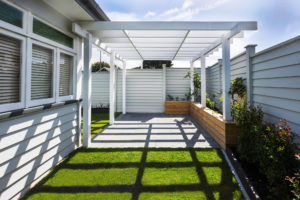 A range of high quality pre-primed timber products manufactured from pine finger-jointed for defect-free strength, and treated to withstand termites, borers and rot. Tru-Pine® combines strength and durability, with the enduring character and beauty of timber. The Tru-Pine range of versatile exterior timber products is widely used by builders throughout New Zealand and Australia.
Tru-Pine® is used for structural timber, and timber cladding. It is also widely used in exterior structures such as pergolas, decks, verandas, porches and balconies. The range includes laminated beams and posts, fascia boards, timber mouldings, and weatherboards. A complementary range of hand railings, stair railings and balustrades is also available.
Tru-Pine® is awarded with the PINENZ mark – the independently certified mark of quality for engineered pine products which meets Australasian manufacturing standards.
---