Niece Lumber Takes the Hassle out of Kitchen Countertop Renovation
The days of everyone dreaming exclusively of granite kitchen countertops are starting to dwindle. At Niece Lumber, we love granite countertops for their durability, heat-resistant nature, and nonporous material. However, many homeowners are looking for options other than pure stone countertops when remodeling their kitchens and bathrooms.
For that reason, Niece Lumber offers a variety of beautiful and practical countertop materials. Stop by our showroom today for the latest in styles and trends!
Quartz Countertops
Quartz is a natural stone and resin or polymer mix. It is typically less expensive than both granite and marble countertops, but more expensive than other options, such as laminate countertops. For those looking for durability and a non-porous surface, quartz delivers. This material is great in kitchens and bathrooms as it never needs to be sealed and remains naturally water-resistant throughout its lifetime.
Quartz is generally low-maintenance. Stain-resistant and durable, it is easy to clean with simple soap and water. However, beware that certain chemical cleaners can damage quartz. Additionally, when using quartz countertops, homeowners must remember to utilize hot pads and cutting boards as the tops can be damaged under certain conditions.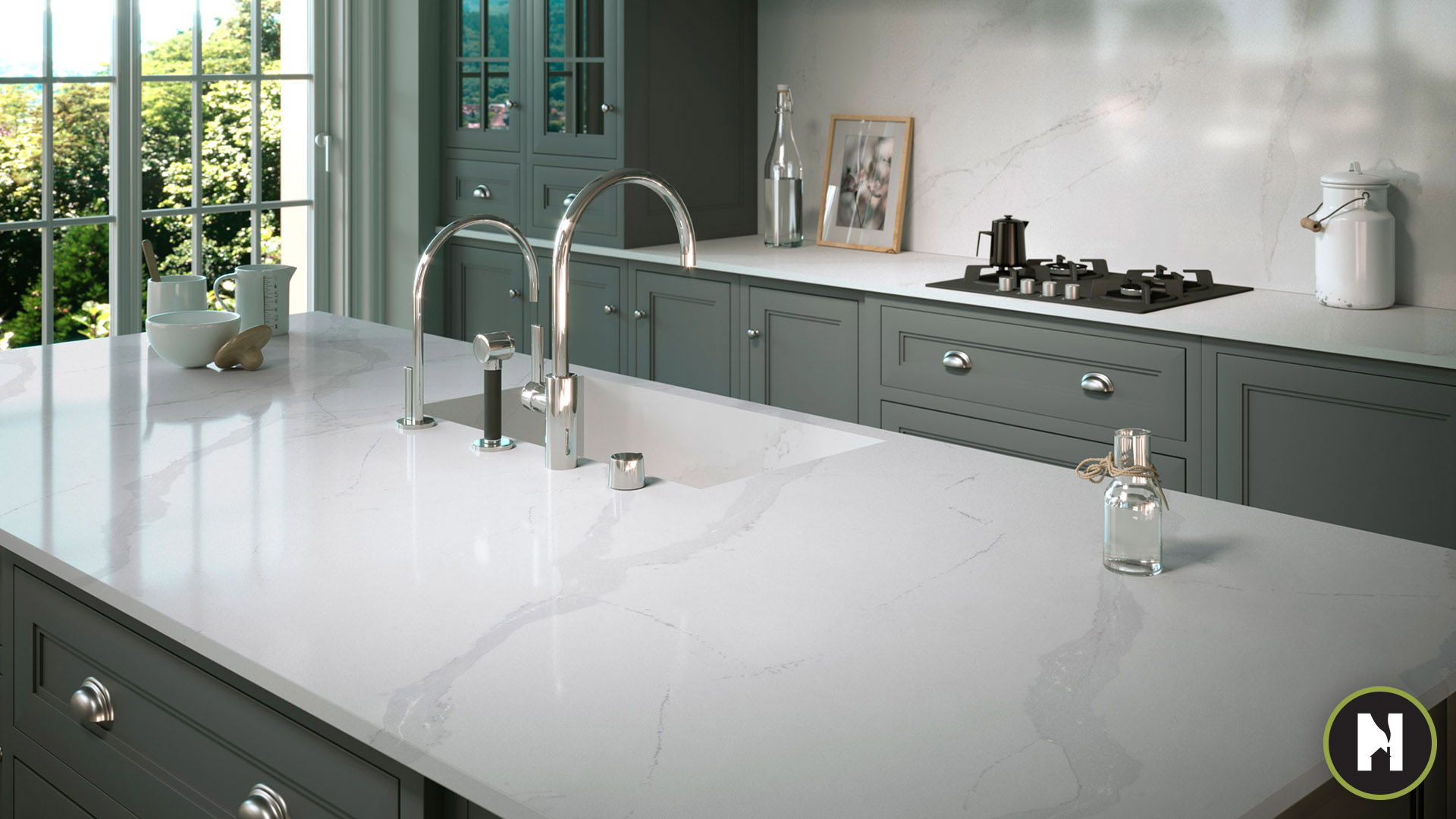 The Silestone Quartz countertops come in a variety of edges, textures, and hues. With over 50 color options ranging from creamy white faux-marble to midnight black, and sandstone yellow all the way to magenta, Silestone countertops can add that extra wow factor to any kitchen or bathroom. Silestone quartz offers bacteriostatic protection, providing superior hygienic properties on their countertops.
Another Quartz option sold at Niece Lumber includes American-made Cambria. Cambria has an open and comprehensive sustainability policy, which makes it ideal for "ecofriendly" spaces. Quartz is already a durable surface, but Cambria quartz is even harder than natural stone due to its unique manufacture, making this type of countertop ideal for well-used kitchens, and is offered in a variety of hues and finishes.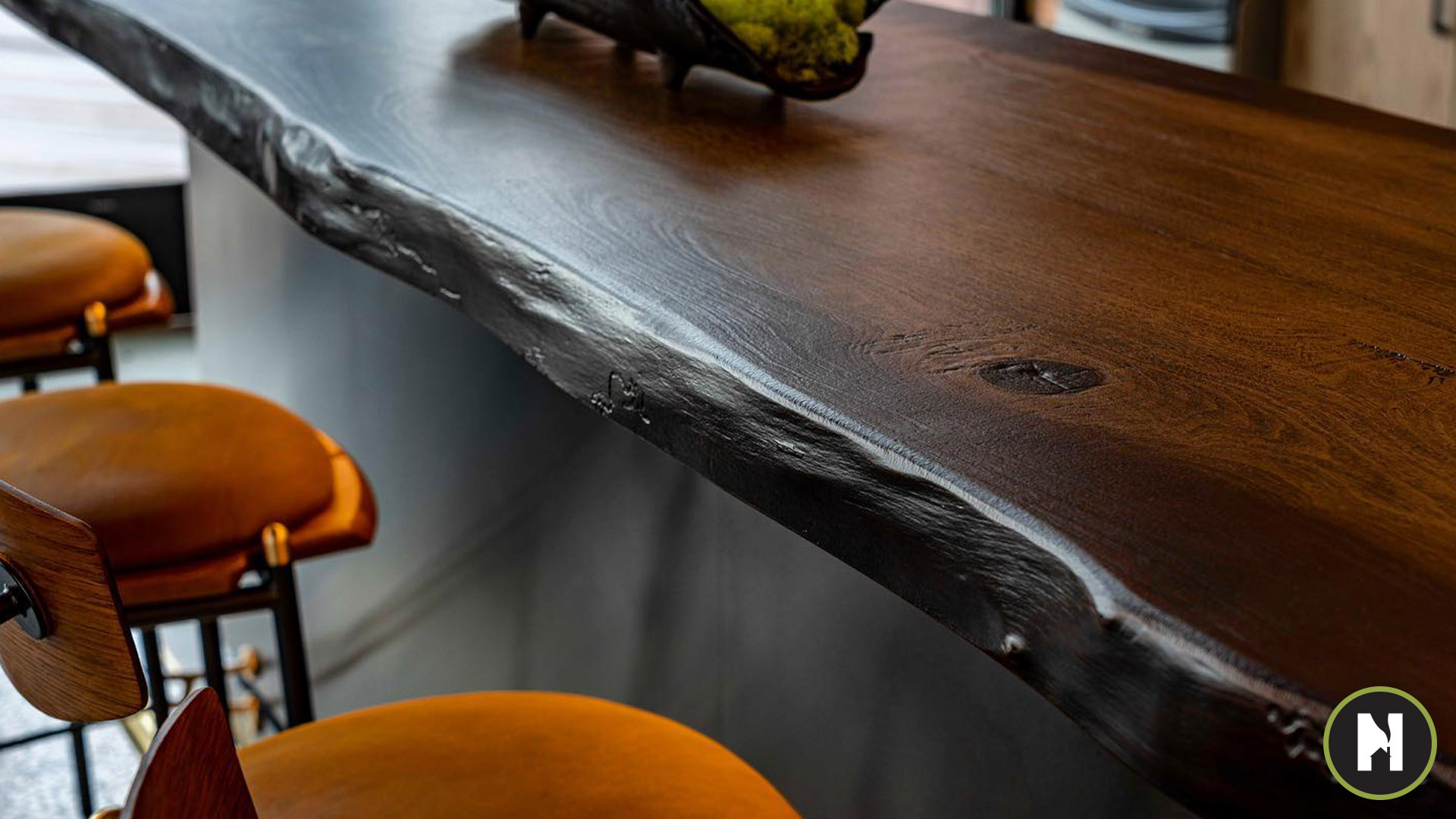 Concrete Countertops
For a modern countertop option, homeowners will be delighted with concrete countertops. Considering concrete is the material used on roads and driveways, it shouldn't be a surprise that it is incredibly durable and long-lasting. With nearly endless options when it comes to these low-maintenance countertops, the concrete counter-revolution offers almost limitless styles, designs, and colors.
The first and only concrete option made to look like wood was invented by JM Lifestyles and is available through Niece Lumber. These sustainable counters have the look and feel of wood and make a stunning focal point in any kitchen. More resilient and waterproof than a typical butcher block option, homeowners can choose from a variety of wood-like finishes and colors.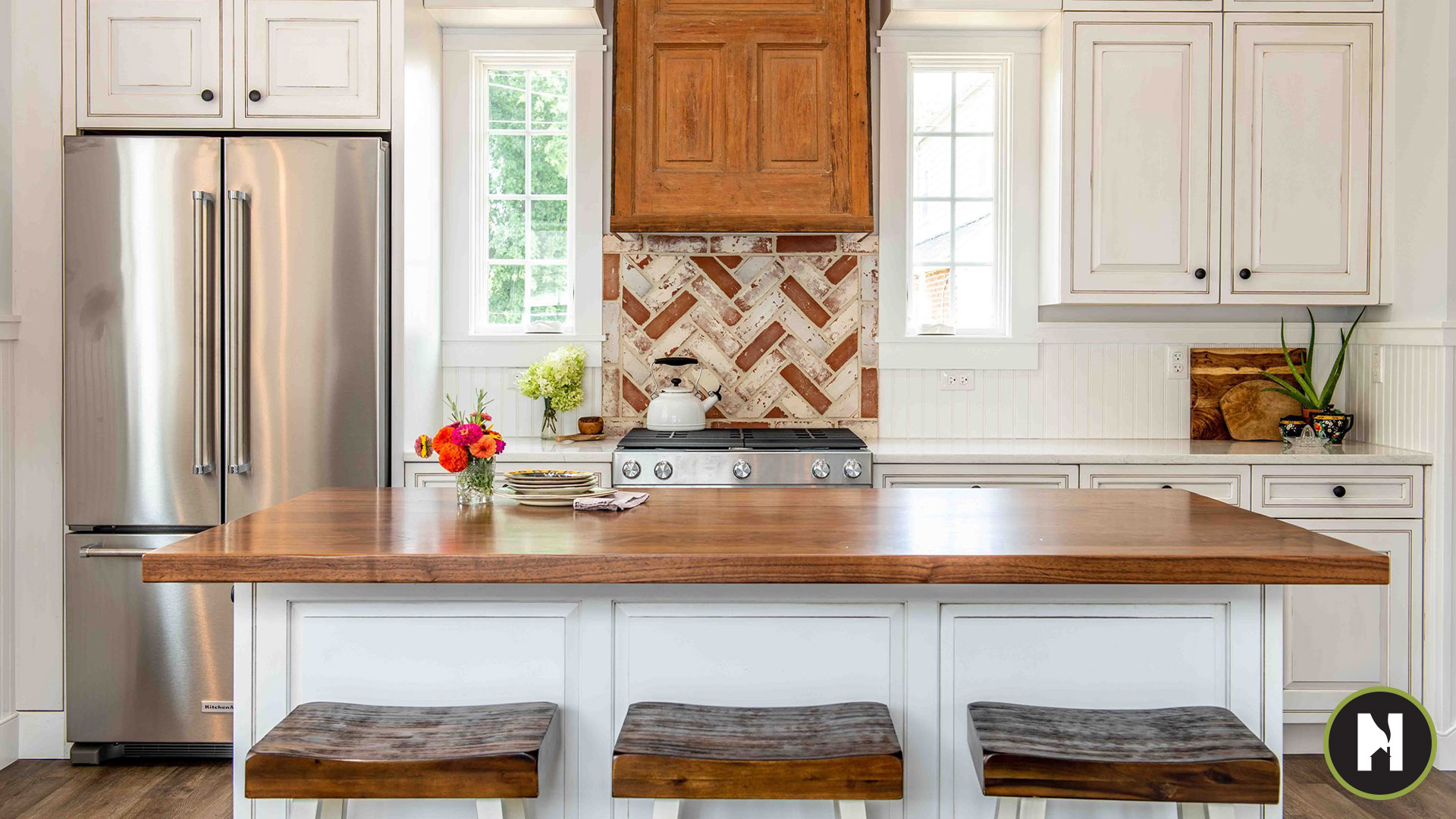 Butcher Block Countertops
If going completely natural in the home is your idea of style, or if you're going for a Farmhouse feel, consider butcher block countertops or wood countertops. Many types of butcher block wood can serve directly as cutting boards for the aspiring home chef. When installed correctly, these wood counters are safe around stoves as well as water.
Reclaimed wood tops are available through Niece partners like Grothouse Lumber, who also provides countertop options in over 60 styles of wood. For those looking for waterproof and scratch-resistant countertops that are beautifully constructed from natural elements, butcher block countertops have you covered.
Putting it All Together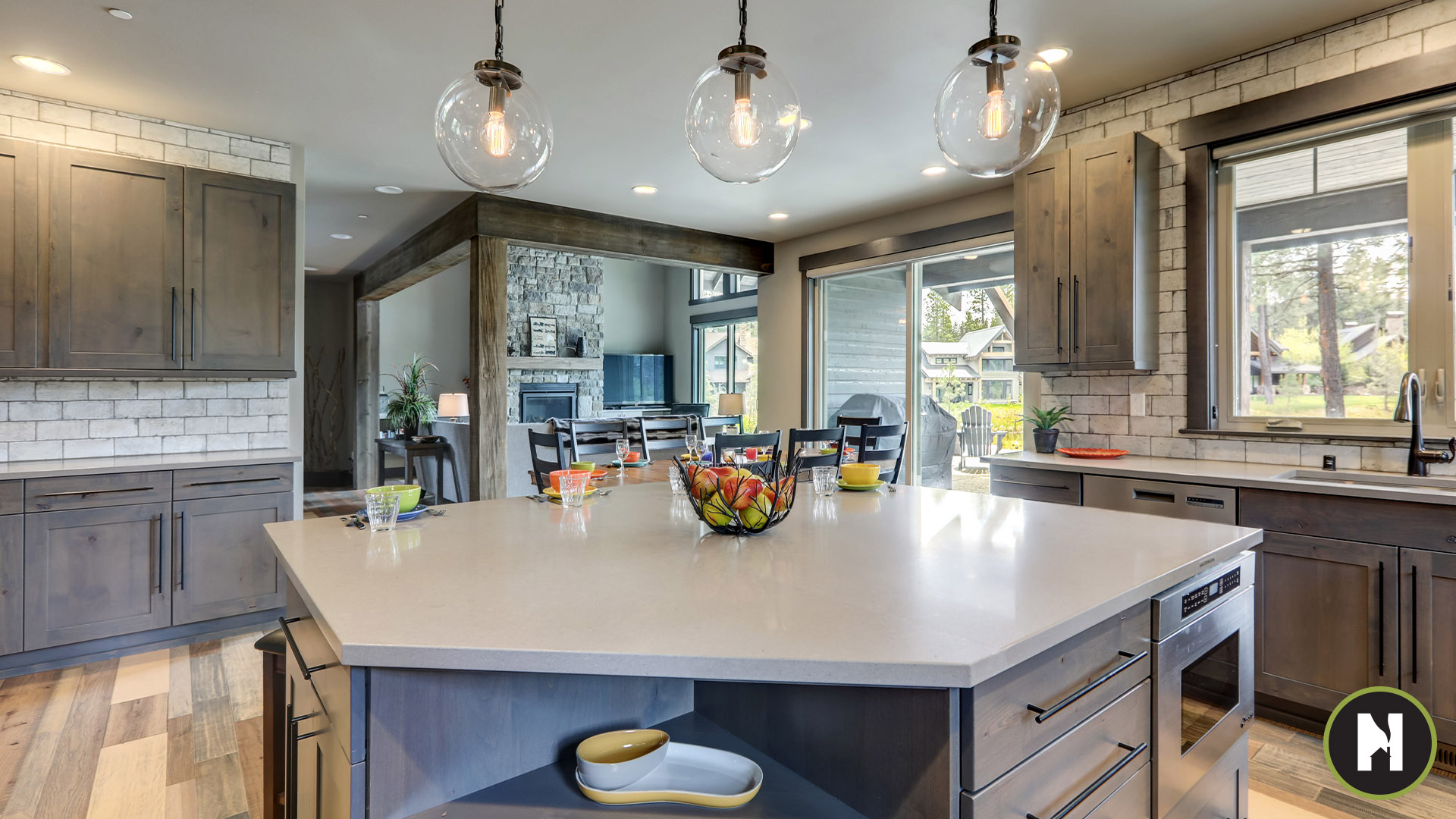 For the adventurous homeowner with an eye for design consider mixing it up. Multiple countertop types can add a fun or even sophisticated new dimension to any kitchen or bathroom. Mixing a wood-finished concrete kitchen island with granite-style countertops is a good choice. Homeowners can also take the neutral route and choose a concrete island with stone-like countertops for a modern twist.
Still don't know which to choose? Come into Niece Lumber today for a tour of all our countertop options!
---