Choosing The Right Storm Door
Entry doors are such an important aspect of the home! Our front doors invite us in, show off our personality, and offer a protective barrier between our homes and the outside world. Plus, the look of your front door can really make or break your home aesthetic. That's why at Niece Lumber we always recommend protecting your front door with a high-quality, specialty storm door.
Often, many homeowners find themselves asking, "What is a storm door?" and "Does my home really need one?" and if so, "Where do I buy a storm door?" If you've ever felt unsure about choosing the right door for you home, we've got you covered. Let's take a look at some of the benefits and styles of specialty storm doors.
What is a Specialty Storm Door?
A storm door is the outermost door of any entrance. It provides numerous functions including protecting your entryway from various weather elements, allowing more light to enter, reducing unwanted noise from outside and providing ventilation. Pet owners are particularly delighted to have the option of pet-friendly storm doors that allow their four-legged friends the ability to come and go as they please, without causing damage to their entryway doors.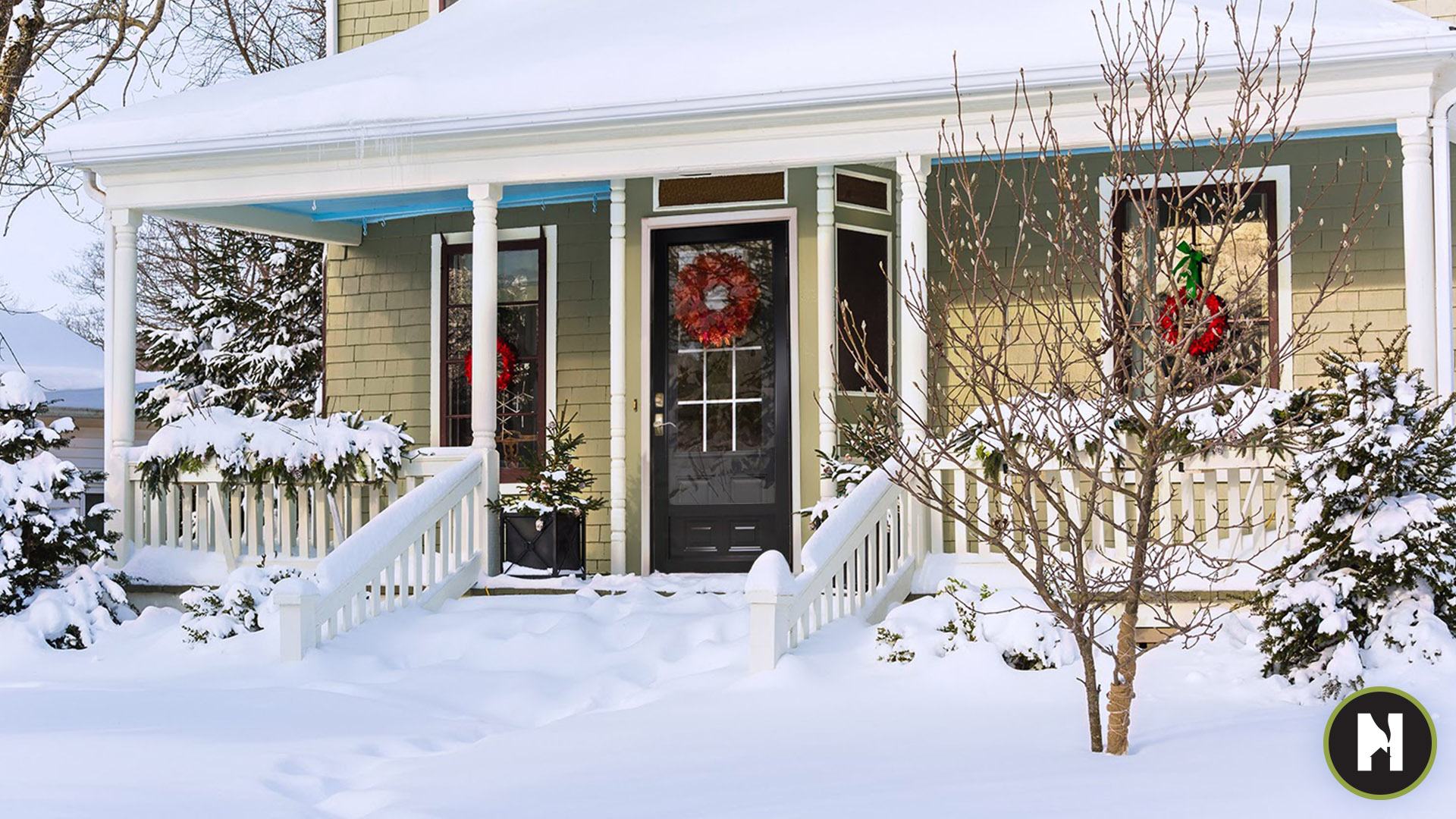 Why Choose a Storm Door?
Fall has arrived in New Jersey! Winter is right around the corner, and we are no strangers to inclement weather. A specialty storm door from Niece Lumber is designed to protect your front door from inclement weather such as ice, rain, and snow. A well-chosen storm door can extend the life of your exterior door and keep it looking like new for years to come.
Storm doors also provide other benefits to a home. Homeowners love the ability to bring in a fresh breeze during the summer while keeping out pesky insects with the convenience of the many screen door options offered with specialty storm doors. During the winter, a glass panel storm door can help insulate the home. This means a lower energy bill, a more efficient house, and a warmer entryway.
Even if your home already has a storm door, you may be in need of an update. If your door is performing poorly, is damaged, or not suitable for your needs, we can help you replace it. Niece Lumber has a variety of custom storm door options to ensure you're getting the right fit for your home.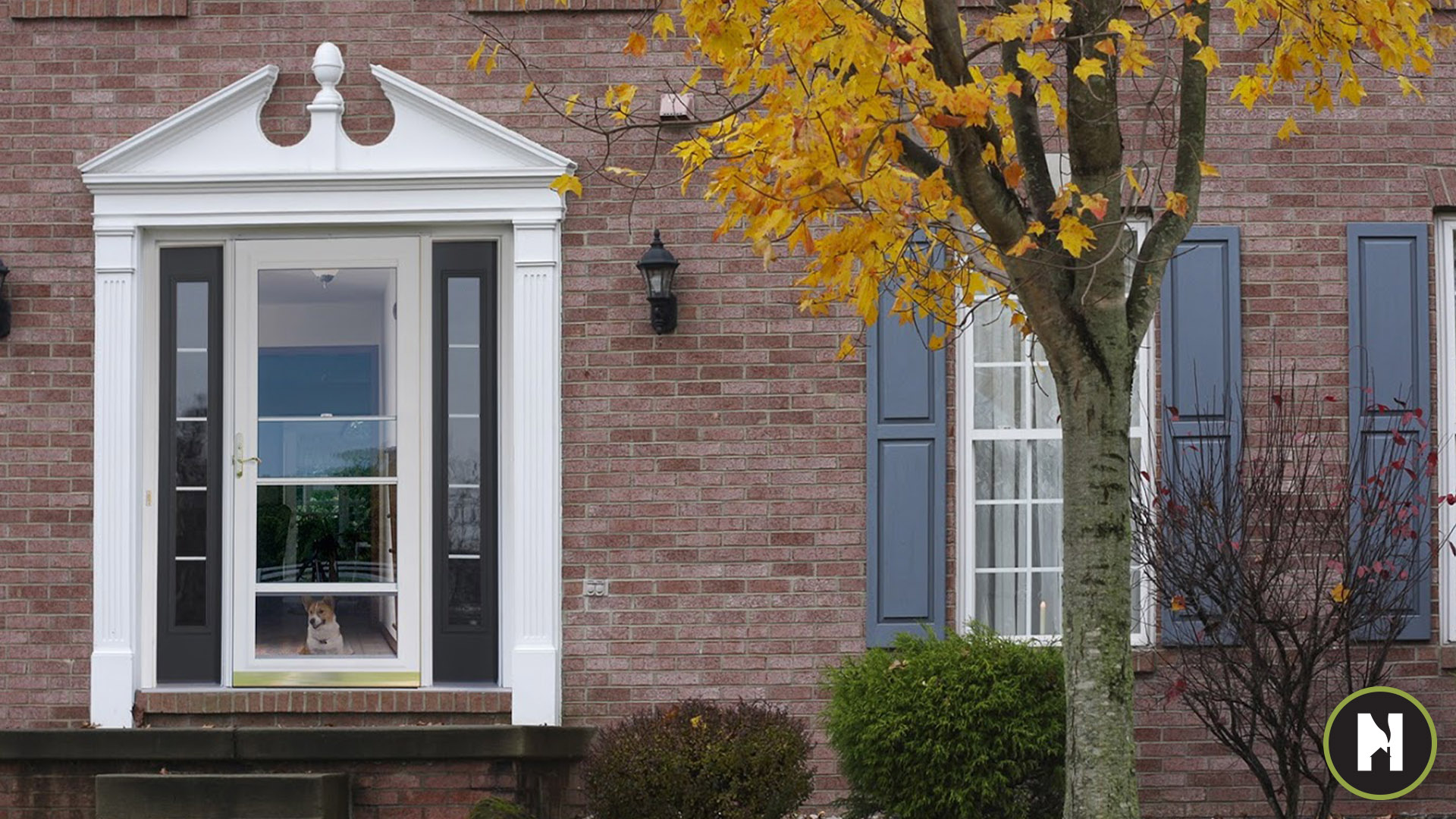 Types of Storm Door
We are proud to offer our customers the highest level of specialty storm doors by partnering with industry leading brands such as ProVia and Larson. These doors offer the quality and craftsmanship that many other brands just simply cannot provide.
ProVia offers fifty-four models of aluminum storm doors and various glass options. These doors are available in multiple colors and offer options for exterior screen doors such as retractable screens, heavy-duty non-removable stainless steel screens, as well as a variety of full screens or top screens. Our pet lovers adore the doggie door option available with the Freedom® Pet Door system, which features a solid aluminum frame along with a soft flap that provides a tight weather seal. This allows your pets the freedom to roam, without losing the energy efficiency that your storm door provides. We feel confident that by partnering with this brand we will find the right door to fit your home's needs while maintaining your design aesthetic. All ProVia doors are customizable and extremely functional. In fact, no other storm door we offer has more customization options!
Another great choice for storm doors is Larson. For over half a century, they have manufactured high quality aluminum and glass storm doors. Larson now offers the industry's first full-view storm door with a hidden closer creating a beautiful look both inside and out.  Offered in a variety of designer colors and styles, these doors even include storm doors with retractable screens and various security systems. Their PetSafe® pet flap is also a hit with animal parents as this feature allows the convenience of outdoor access without needing to damage your entryway door.
Come into Niece Lumber today to view all of our specialty storm door options.
Specialty Storm Doors and Customizations
You have the ability to customize any storm door offered at Niece Lumber. ProVia and Larson storm doors both offer a variety of ventilation options, security options, pet-friendly features as well as a variety of colors, and styles. When you come into Niece Lumber we're always more than happy to help you chose the door design that fits your home. Our experts are here to guide you and partner with you to assure you make the right choice for your needs.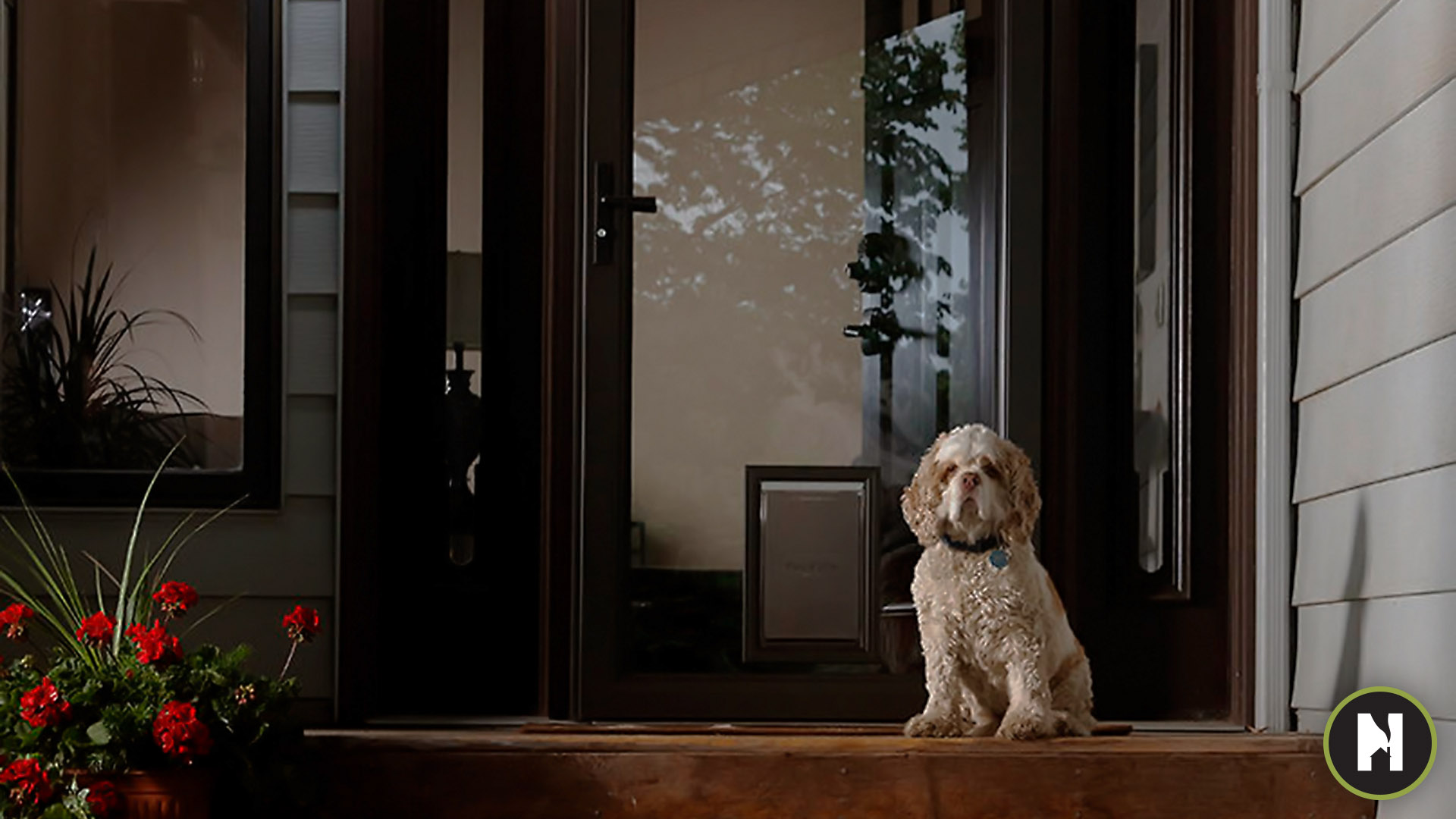 Customizable storm doors are just one way that Niece Lumber offers solutions for homeowners that go above and beyond the typical. We're proud to bring you quality products designed to last. Come into our store today and let us show you why our attention to detail and customer service remains unparalleled.
---