Create Your Dream
Deck
with TimberTech
It is almost summertime, but is the idea of extensive maintenance and cost keeping you from making the final decision and investment in the deck of your dreams? It doesn't have to.  When you opt for TimberTech composite decking, you're investing in a quality product that will last for years without extensive deck cleaning being necessary, replacement being nonexistent which means minimal upkeep costs. You can spend more time enjoying the weather and less time worrying about repairs.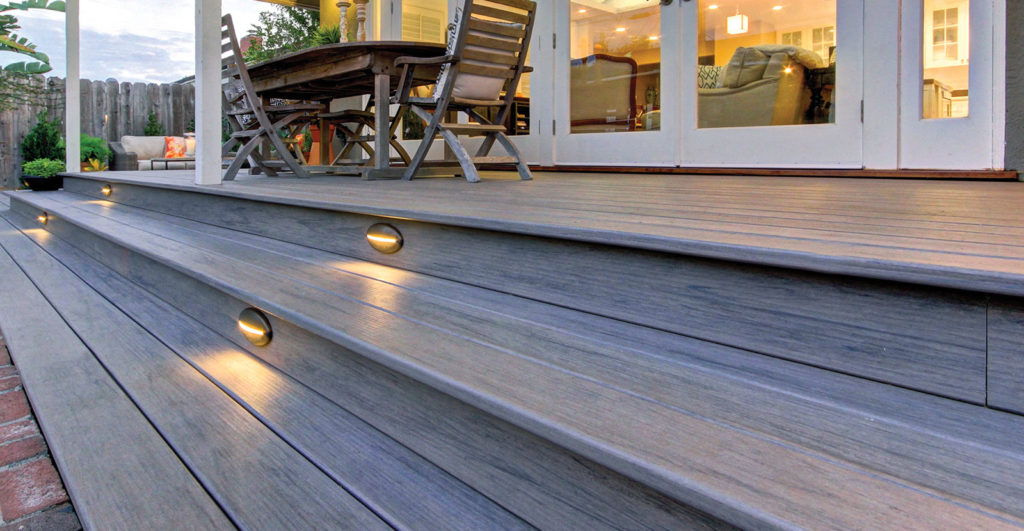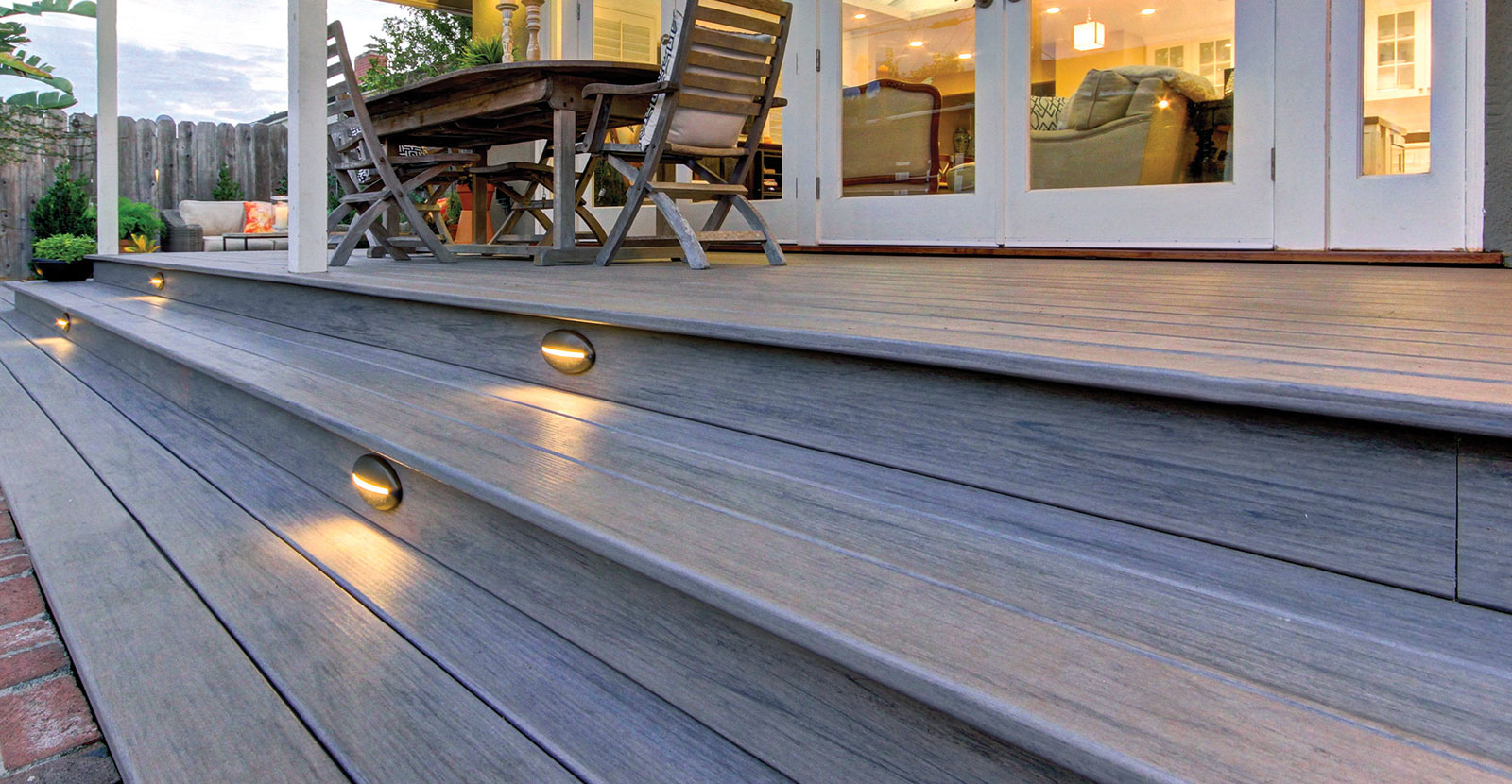 Why choose composite
decking
?
Before we go into why TimberTech is a great material choice and might be the right choice for your new composite deck – you might be wondering why porches and decks are so popular.  First, a deck can provide a practical place to cook and relax outside without the hassle of keeping the lawn immaculate and sitting directly in the grass itself, inviting insects of all kinds to pay you a visit. (Yuck, who wants that?)  They offer elevation as well as a defined space to keep things bug-free.
In addition to being practical, Timbertech decks can offer your family and other loved ones a beautiful outdoor space to enjoy. Your space can be as complicated or simple as you want to make it.  It can include creating an area with benches, built-in storage, and multiple tier, or one with a single platform and a railing, and all of these layouts can be made from composite materials or wood.  You have the freedom to create the best space for your needs, whatever they might be.  At Niece Lumber we can help you build the Timbertech deck of your dreams! https://www.timbertech.com/
We often get asked, "What is the best decking material?"
Once you have decided to build an outdoor elevated space, the next step is to select your material. Choosing a material is one of the most important decisions you will make throughout the process. It will determine how much upkeep you must do every year. For example, traditional wood could result in more annual maintenance, even if it is properly sealed and treated to prevent weather damage and fading. Your deck is only as weather-resistant its material, and wood requires a bit of work in that area.
A capped composite material creates results that are much sturdier, and that requires much less maintenance every year. An additional bonus is that this kind of composite decking tends to be created from recycled materials, meaning that you're using a sustainable material that uses what has already been recycled as its foundation as opposed to wood that must be chopped down.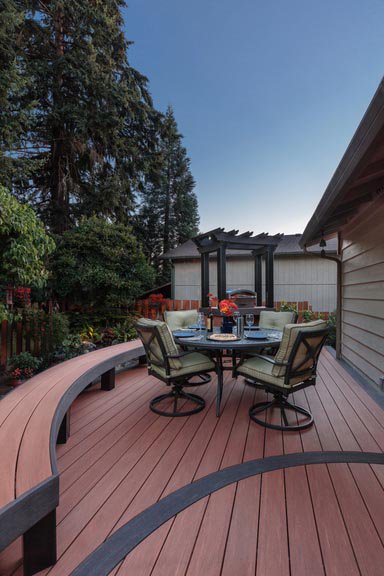 What is TimberTech Composite
Deck
ing?
TimberTech decking is a capped composite material created from wood and plastic fibers. Together, these fibers create a beautiful deck far stronger and weather resistant than wood alone. People might be concerned about the appearance of composite, but today's offerings are virtually indistinguishable from traditional hardwood products. You can have the look that you want without the cost of maintenance and won't have to sacrifice on style.
More specifically, TimberTech coats their composite decking with a "cap" – a finishing solution that is applied on all four sides. And designed to help ensure the material withstands persistent damp or snowy weather without warping. This material also doesn't fade, offering superior longevity that doesn't need to be sanded and re-stained every year or so. With TimberTech's composite deck offering, you can build the deck of your dreams without the nightmarish upkeep, allow you to enjoy your space safely every year.
How do I clean my deck?
Composite material requires little maintenance to keep it looking and functioning like new. All owners need to do is wash their deck it with an approved soap every now and then – that's it. No risk of splinters, no sagging boards to replace, and no paint or stain to refresh every year. Just wash the deck occasionally and it will stay just as bold and beautiful as it was the day it was built. https://www.timbertech.com/products/decking
Are you interested in adding or renovating a Timbertech deck to your home? The professionals at Niece Lumber are ready to help you. Let's customize your space with a beautiful product in many Timbertech decking colors. Reach out to us today for more information about our services, including our TimberTech offerings.
---