We felt it was time for a quick refresher on Wolf PVC Trim installation. There's no better person to ask in the our industry than Jason Foura, Regional Vice President of Wolf Home Products. We asked Jason a few important questions and received some great information.
Niece Lumber: What is the #1 installation error you see in the field?
Jason Foura: Number one install error is under fastening PVC trim.  Installers should be looking to use a fastener that has enough strength to not be bent with your fingers.  This means that 16g and even 15g nails don't help to reduce movement.  When PVC moves it just bends the smaller gauge fastener along with it.  For less movement use a waffle head nail, cortex plug/screw or trim screw.
Niece Lumber: Does jobsite storage play a critical role in PVC expansion and contraction?
Jason Foura: The best practice on jobsite storage is to keep the material flat as possible.  PVC does have a memory associated with heating and cooling temps.  If the material is not stored flat and colder temps under 40/50's set in, the material will conform to the material that is under it and if that happens to be sagging between pallets than the material will be more difficult to install on flat substrate.  Warmer temps will however correct this situation if it does arise.
Niece Lumber: Does Wolf recommend a combination of a fastener and an adhesive? 
Jason Foura: This isn't a one size fits all answer.  We have many end users/customers that are ok with some 1/8" gapping at the joints (when air nails and no adhesive is used) and installation costs are more pronounced say on larger jobs (multi-family projects).   Other levels of detail require less/no movement at the joints and when that is required, trim screws/Cortex screw/plug combo is best along with an adhesive that cures in less then 2 hours.  The key to the adhesive is that you want that joint to be set before the sun sets and the material starts to contract.  Any adhesive that takes 24 hrs to cure, will ultimately fail on days typically in the spring or fall when it's 70's during the day, but when the sun sets it drops below 50 degress.  This temperature drop will cause the PVC to contract just enough to pop the scarf joint if it didn't stay closed before the adhesive could cure.
Niece Lumber: Discuss butt and miter joints.
Jason Foura: The one tricky joint is a mitered butt joint on a gable end.  It's hard to get compression on that but joint with a white-hot type of pvc cement due to the viscosity.  In that scenario, a two-part epoxy such as our fast or slow cure can help to secure those more troublesome applications.
Niece Lumber: What other products are helpful in the install of PVC Trim?
Jason Foura: The kreg pocket jig (for securing window surrounds), as well as the Collins miter clamp.
** Niece Lumber stocks Cortex fasteners, stainless finish nails, white hot PVC glue, Collins miter clamps and Kreg Jig screws and accessories. We also stock Big Stretch by Sashco, the #1 high performance sealant on the market today.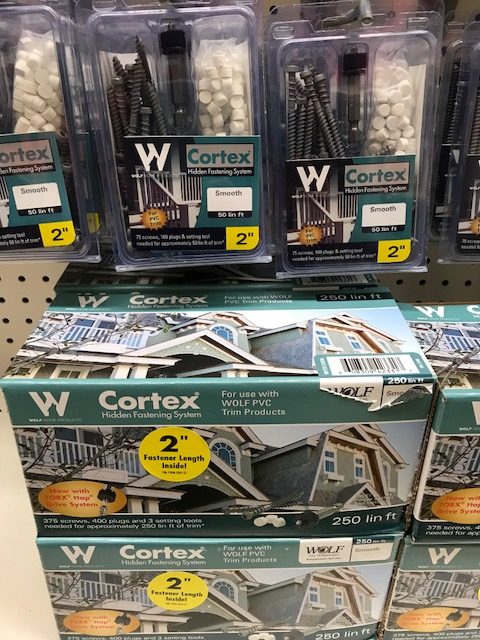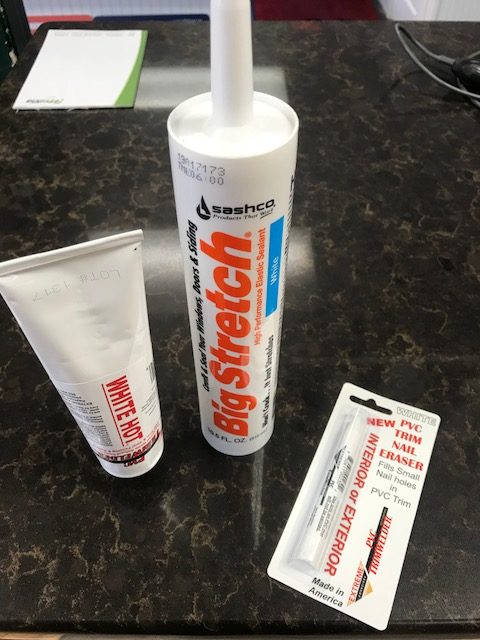 ---