In the ever growing outdoor living category, new products are emerging monthly. In an effort to stay current with industry trends, Niece Lumber will be unveiling a new Outdoor Living Display. Combined with our current Outdoor Living Display, Niece Lumber now offers our customers nearly 1300 square feet of deck and railing displays. Our new display prominently features a few new products to the marketplace as well as many great products we've been selling for years.
The Outdoor Living category has steadily grown over the years. "There is miles of wood decking and even some first generation composite decking in the market that is in need of replacement, showing our customers such a large array of product assists their decision making," said Marc Currie, President of Niece Lumber. This outdoor oasis overlooks the scenic Delaware and Raritan Canal, it's open 24 hours a day, 7 days a week and 365 days a year.  Currie went on to say "many customers stop by and view our display after hours, outdoor displays allow us to show product 24/7 in the actual elements that they'll be exposed in, indoor showrooms can have their limitations. Below is a brief overview of the new products showcased. Please visit us at #2 Elm Street, Lambertville NJ 08530.
New Products Displayed
Mirrite Outdoor Flooring
Wolf Terrace Decking
Intex PVC Rail Products
Intex Classic Pergola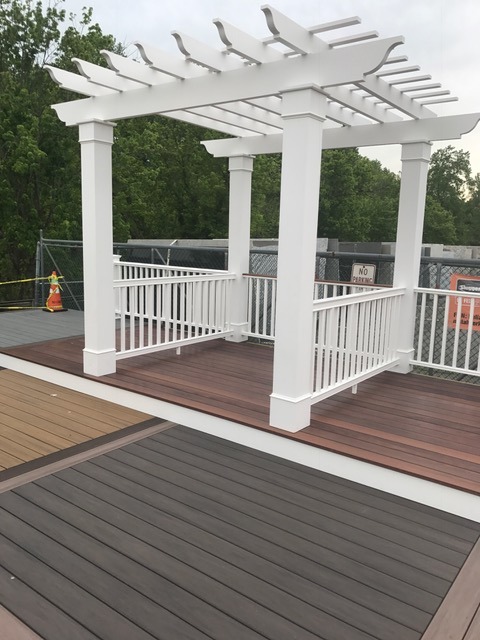 Finishing touches will be added over the next several days. Our official launch date is May 31st, as we gather some of our customers for a small open house and kickoff.