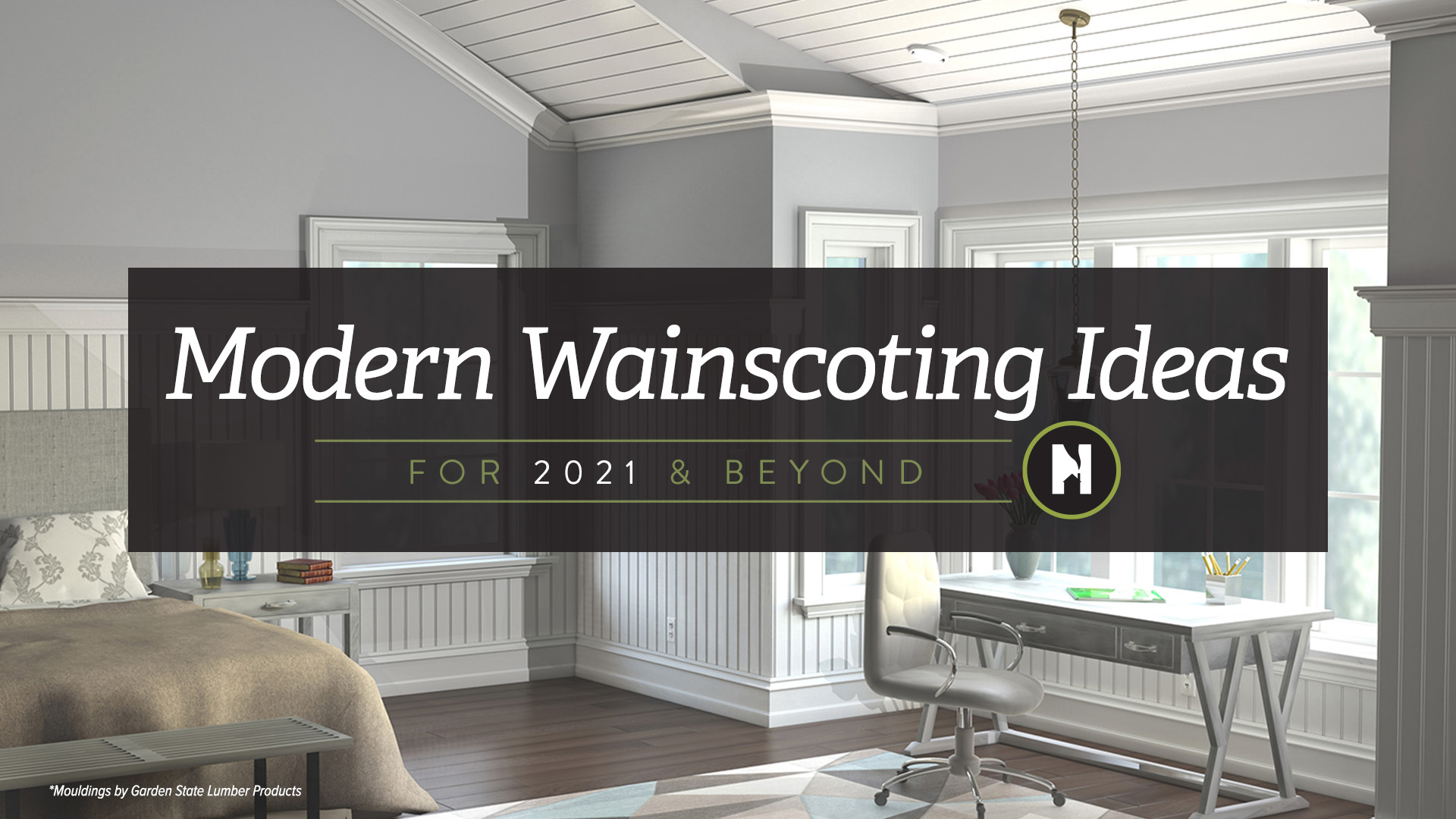 Modern Wainscoting for Bathroom, Living Room, Dining Room & More
Did you know that wainscoting originally served a purely functional purpose? Back in the 1700s, these seemingly decorative panels were installed primarily to insulate a home's walls, conserving heat during cold winters. At that point in time, wainscoting was made from solid wood panels: The goal was sturdiness, and homeowners relied on resilient hardwood to keep out moisture and drafts. 
Nowadays, wainscoting is used mainly as a decorative accent – though it still offers a degree of practicality, protecting your walls from scratches and scuffs. It's available in a wide range of styles and materials, including PVC, plywood, or medium-density fibreboard (MDF), as well as custom hardwood paneling.
Niece Lumber carries wainscoting panels in a wide variety of styles, lengths, and materials, including the following substrates:
MDF (interior grade MDF, primed)

MRI/NAF (moisture resistant / no added formaldehyde MDF)

MRX (exterior MDF)

FR (fire rated, class A)

PVC
If you're looking for a way to dress up your living room, dining room, bathroom, or even bedroom walls, consider these modern wainscoting ideas. They're nothing like the wainscoting your parents had installed ( neither cluttered nor overly formal) and they'll add just the right amount of emphasis and contrast to any space in your home. 
What is Wainscoting? 
Wainscoting is a term used to describe any sort of paneling or wall covering that's installed over the lower third of an interior wall. Wainscoting can be installed in a number of different styles, each with a unique finished look. Today, some of the most popular styles include raised panel, flat panel, beadboard, overlay, and board and batten.
Wainscoting paneling is often painted white, but this is by no means the only way to use it: It looks good painted in a variety of colors, or even unpainted, allowing the natural wood tones to enhance the space. And wainscoting can be oriented in any direction you choose: horizontal, vertical, cut short or long, framed with a railing or without. 
Modern Wainscoting Ideas
1. Combine Beadboard and Shiplap in a Bathroom or Guest Bedroom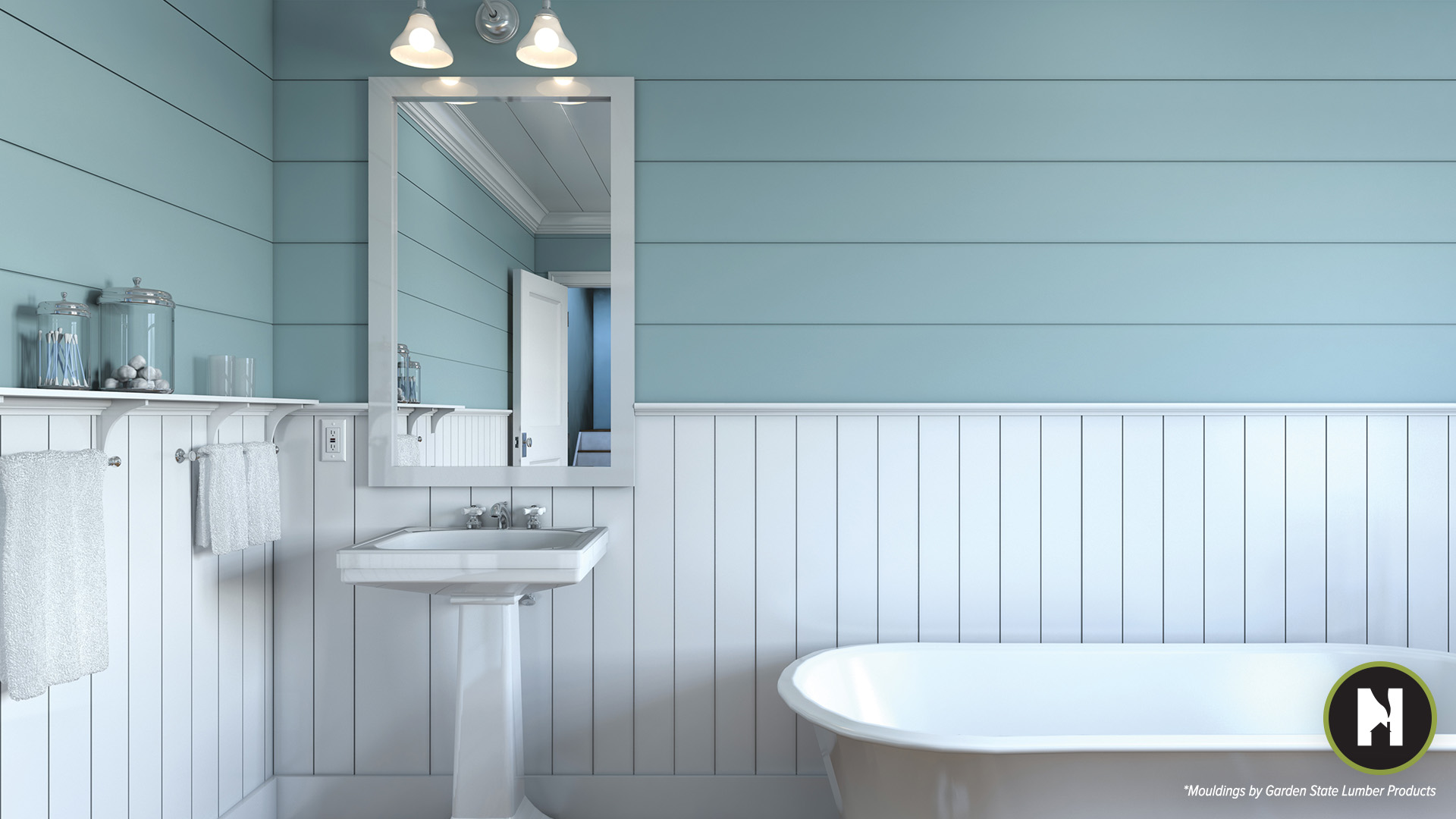 In a smaller space, where too much color or decor can get overwhelming, add visual interest to the walls with a combination of beadboard wainscoting on the bottom third and shiplap paneling on top. Paint both in the same color or leave the beadboard white: Either way, you'll create the illusion of more space by drawing the eye upwards, first, and then horizontally. 
This look works especially well in coastal homes – or even to complement a "modern farmhouse" design aesthetic. 
2. Use Horizontal Tongue and Groove Panels to Add Depth to a Living Space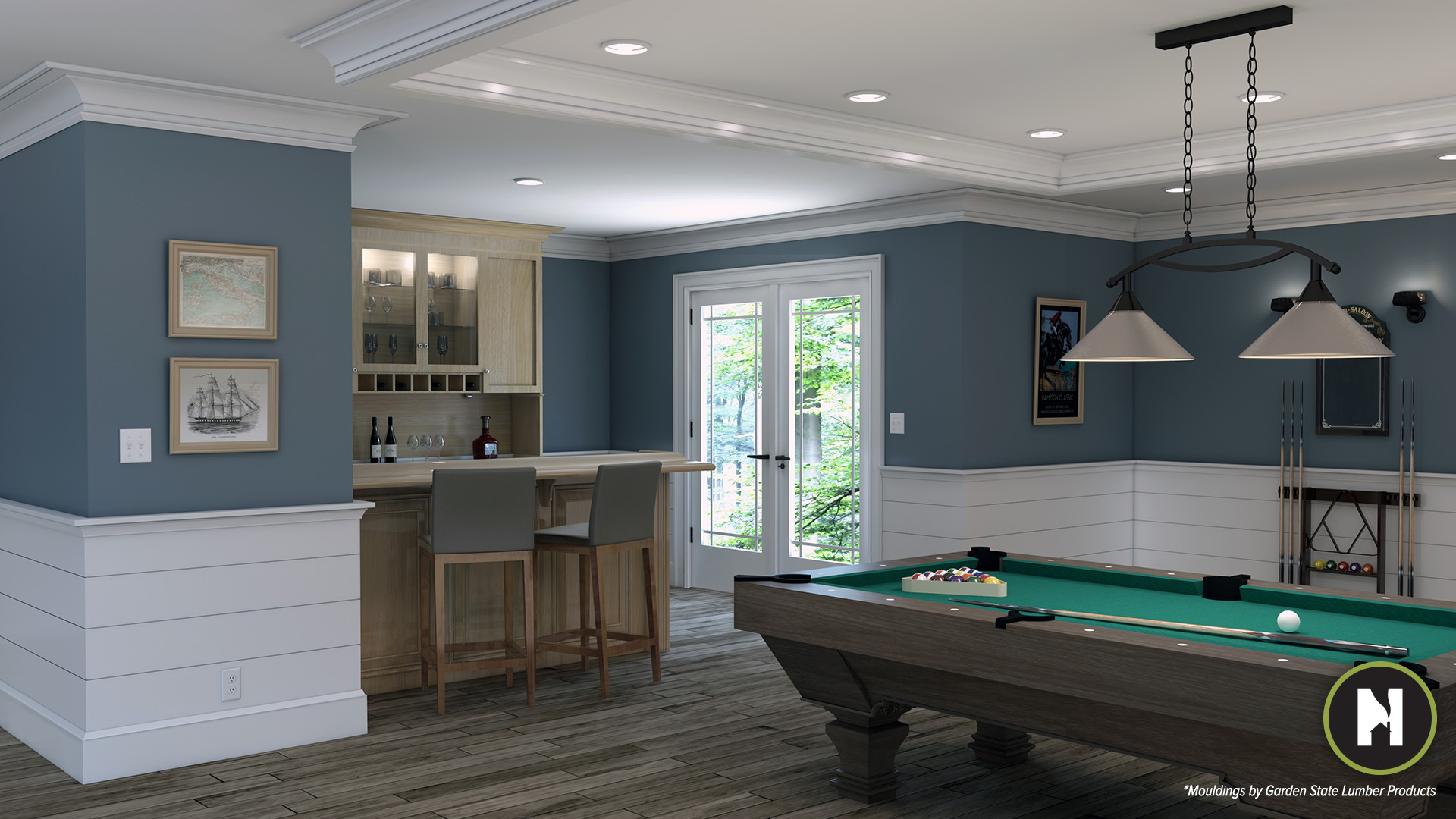 Tongue and groove panels are a popular choice for full-wall treatments, but they're just as sleek when used for wainscoting. Tongue and groove boards also offer a convenient installation process thanks to their seamless interconnectivity: No need to cut and attempt to piece different-sized boards together like a jigsaw puzzle. Each panel fits perfectly into the next, creating an attractive and uniform finished look. 
This style is a good choice for a living or dining area, helping to define a space in an open floor plan-style home and adding depth where it might otherwise be lacking. 
3. Try White Raised Panel Wainscoting in a Formal Setting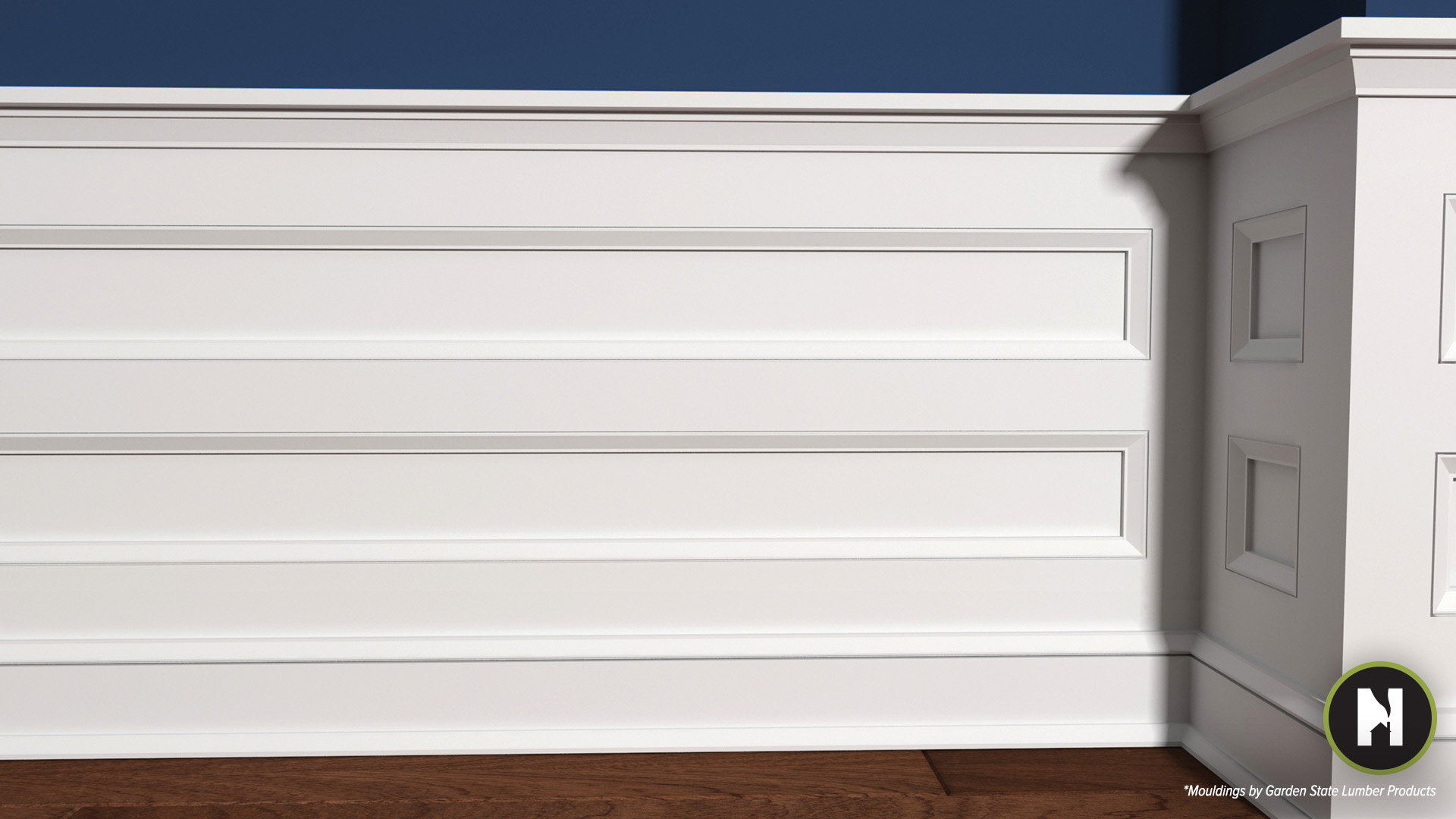 Above, see an example of raised panel wainscoting done in a formal dining area (and perfectly shown off against mahogany floorboards). Raised panel wainscoting is one of the more "traditional" styles, but can be streamlined and modernized by selecting a wider panel and painting them a clean, bright white. Of course, don't be afraid to go with a sleek gray or complementary neutral shade, either. 
The decorative raise in raised panel wainscoting is created by beveling the edges of the panel. This adds noticeable depth and dimension to the space when finished – along with just a touch of refinement.  
Order Wainscoting From Niece Lumber
Niece Lumber is proud to offer our customers the highest quality lumber, moulding, trim, and paneling. Our team of experts would be happy to help you order and install wainscoting in any interior space within your home. Please contact us for the availability of stock, quick-ship or special order beadboard, tongue and groove, or custom panels, or call 800-932-0779 to learn more. 
---