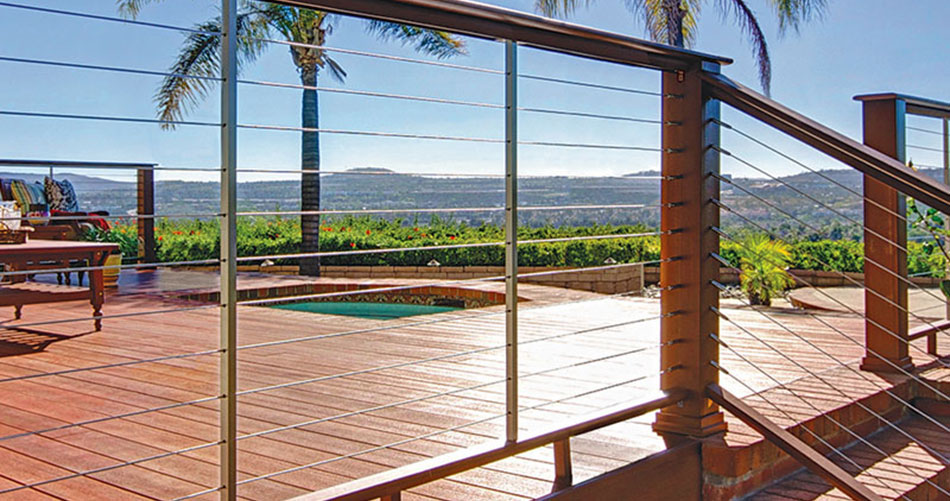 Niece Lumber has been the area's longest tenured stocking dealer of CableRail products. Our knowledgeable staff has been trained by Feeney to ensure your Cable project runs smooth. Take advantage of the beautiful views of Bucks, Hunterdon and Mercer counties with Feeney CableRail. Feeney CableRail pre-packaged assemblies make install a breeze. Many customers comment on the labor savings compared to traditional composite rails. Check out this 10 minute install video to see how easy it is.
https://www.youtube.com/watch?v=0-3HwLToTA8&feature=player_detailpage
We stock a broad selection of Feeney's type 316 stainless steel rail packs and accessories :
1/8" x 5' Cable Assemblies
1/8" x 10' Cable Assemblies
1/8" x 15' Cable Assemblies
1/8" x 20' Cable Assemblies
1/8" x 25' Cable Assemblies
1/8" x 30' Cable Assemblies
1/8" x 40' Cable Assemblies
Cable Lacing Needle
Release Tool
High Grade Cable Cutter
Protector Sleeves
Quick Connect Bevel Washers
Threaded Terminal Bevel Washers
Various stainless steel caps
Various plastic colored caps
Stainless Steel cleaner
CableRail Photos
CableRail Used Outside
CableRail Used Inside
Contact us to learn more about CableRail or stop by the store. We'll be happy to help you enhance your home.