The recent floods in Lambertville, NJ as a result of Hurricane Ida have affected so many people within our community. We saw flood waters higher than they've ever been in our beautiful river town, damaging nearly half of all properties here in Lambertville. The response we've seen from residents, volunteers, and businesses has been nothing short of amazing.
We've seen beautiful cabinetry ruined, pieces of homes littering the streets and walls and siding destroyed. While we can't replace what you've lost, we hope we can help restore your home or business so we can all come back stronger than ever.

We are here to support our community and help our neighbors repair and rebuild.
Here's how we are serving you during these difficult times:
Significant discounts off list price for homeowners and landlords impacted by the flood.

Site measuring within 2 business days of contacting Niece Lumber.

Initial layout and design within 3 business days of contacting Niece Lumber.

Stock cabinetry available within 1 week from Wolf Home Products.

Semi-Custom cabinetry available within 7 weeks from Starmark Cabinetry.

$1,000 down to order. Balance not due until delivery of cabinets.
Contact Chris Jastrzebski at cj@niecelumber.com or 609-397-1200 to get more information.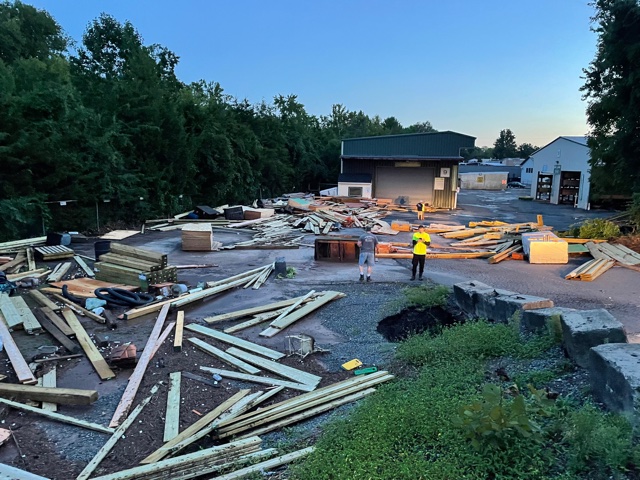 As we continue to recover from this epic storm, we wish the best to everyone in Lambertville and all the communities affected by Hurricane Ida. 
---