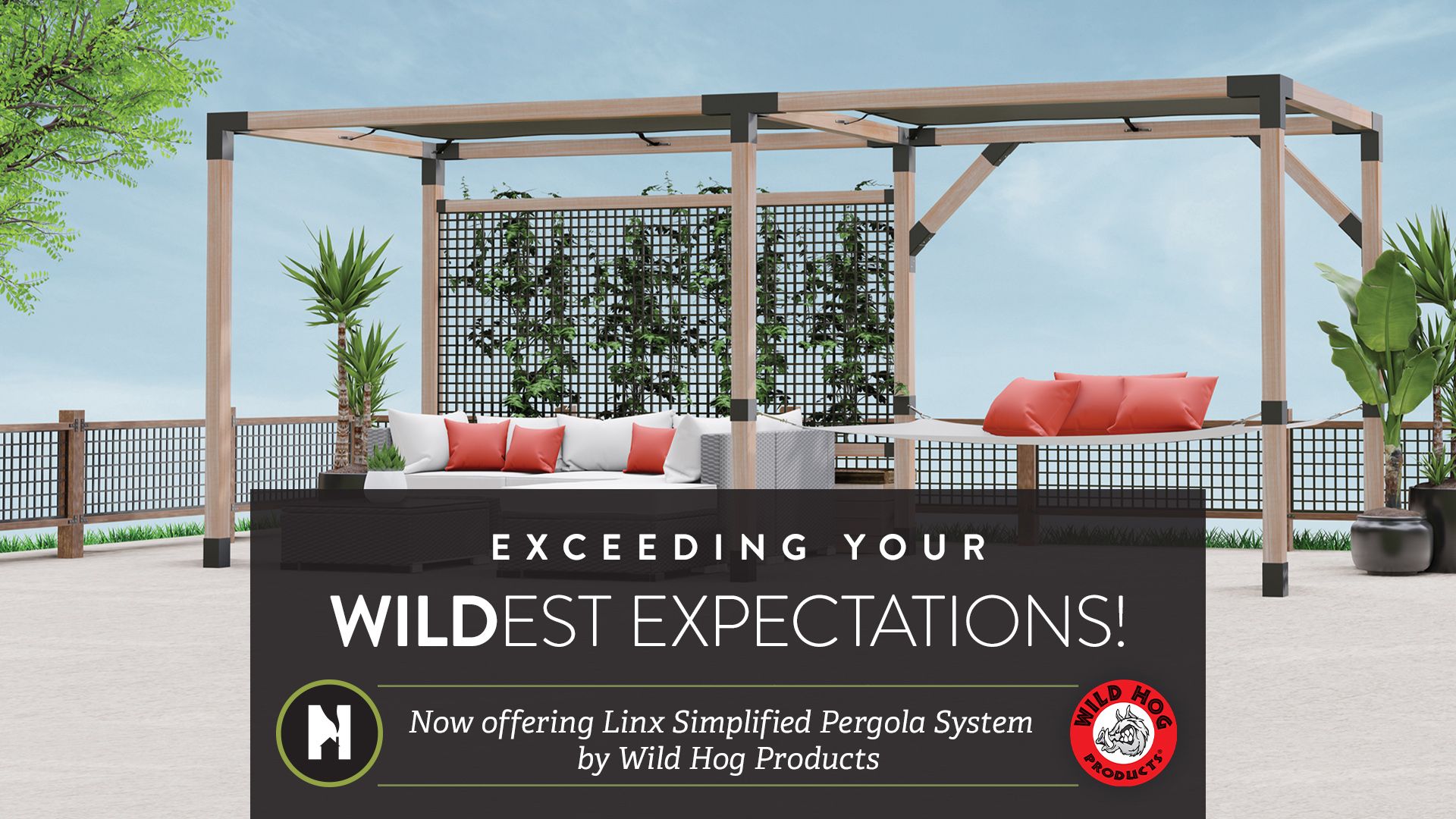 Pergolas are one of the more functional design trends we're seeing pop up in backyards all over the Northeast. And there's no secret why. Pergolas add dimension to your landscaping, define your space, and bring shade to areas where you'll spend the most time outdoors this summer.
If you're dreaming about reading a book on your deck or enjoying an ice-cold glass of lemonade on the hot summer days ahead, a pergola will be the perfect addition of shade and style to the backyard.
Here at Niece Lumber, our mission is to bring you the highest quality selection of building products from leading manufacturers across the country. That's why we're so proud to bring Wild Hog's bold, beautiful style to our robust lineup of pergola manufacturers.
You might have seen Wild Hog before, and that's because we already carry their panels that are as unique and durable as they are stylish. After seeing Wild Hog's railings in action, we're so excited to expand on our relationship with them to bring you their Linx Pergola and Stix Timbers product lines.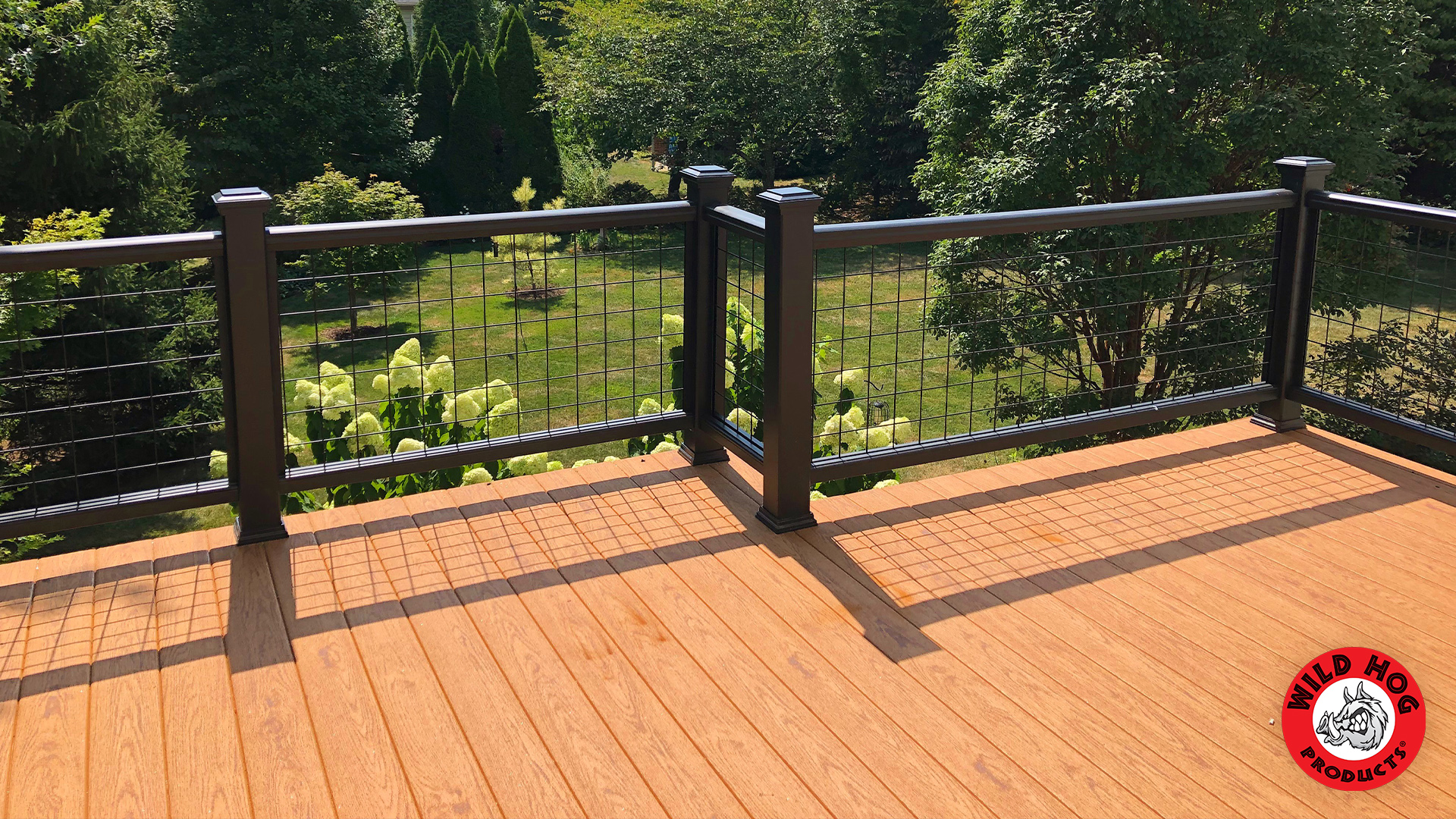 The Dynamic Duo: Linx Pergola and Stix Timbers
Wild Hog is known for its versatility and durability, meaning that pergola designs are tailored to maximize the existing landscape of your outdoor space so that you can enjoy crystal clear views with easy installation and less maintenance.
Building your pergola is a snap with Wild Hog, quite literally! The Linx Pergola System products snap directly into Stix Timbers (along with high-quality, durable fasteners) for a complete pergola set up in an hour or less.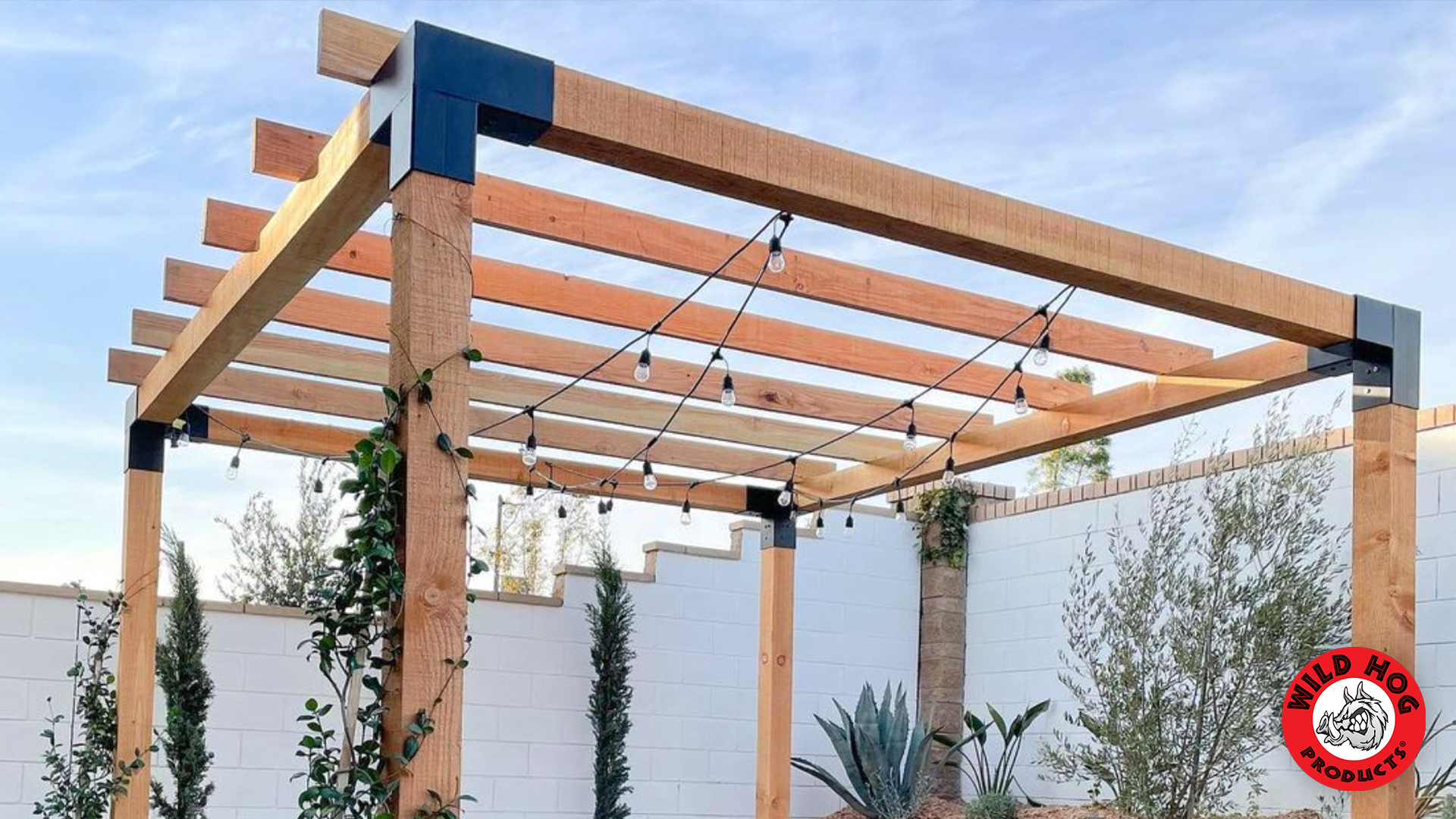 Stix Timbers are the engineered structural timber that provides the foundation for your pergola. They are made from kiln-dried cypress wood, which means they are less likely to twist, warp, or split when exposed to the constant battering of extreme Northeast weather conditions.
Linx Pergola Systems give you the control to design your pergola the way you want it. The modular design means that you can create your unique pergola by selecting only the pieces that will bring your vision to life. Wild Hog's precision welding means that you can slide in the 4×4 Stix Timbers and fasten all the pieces with ease – no extra sanding, planning, or cutting required.
You choose the components that are important to your backyard project, and Wild Hog can deliver the products that will exceed even your WILDest expectations.
Only the Best for Your Backyard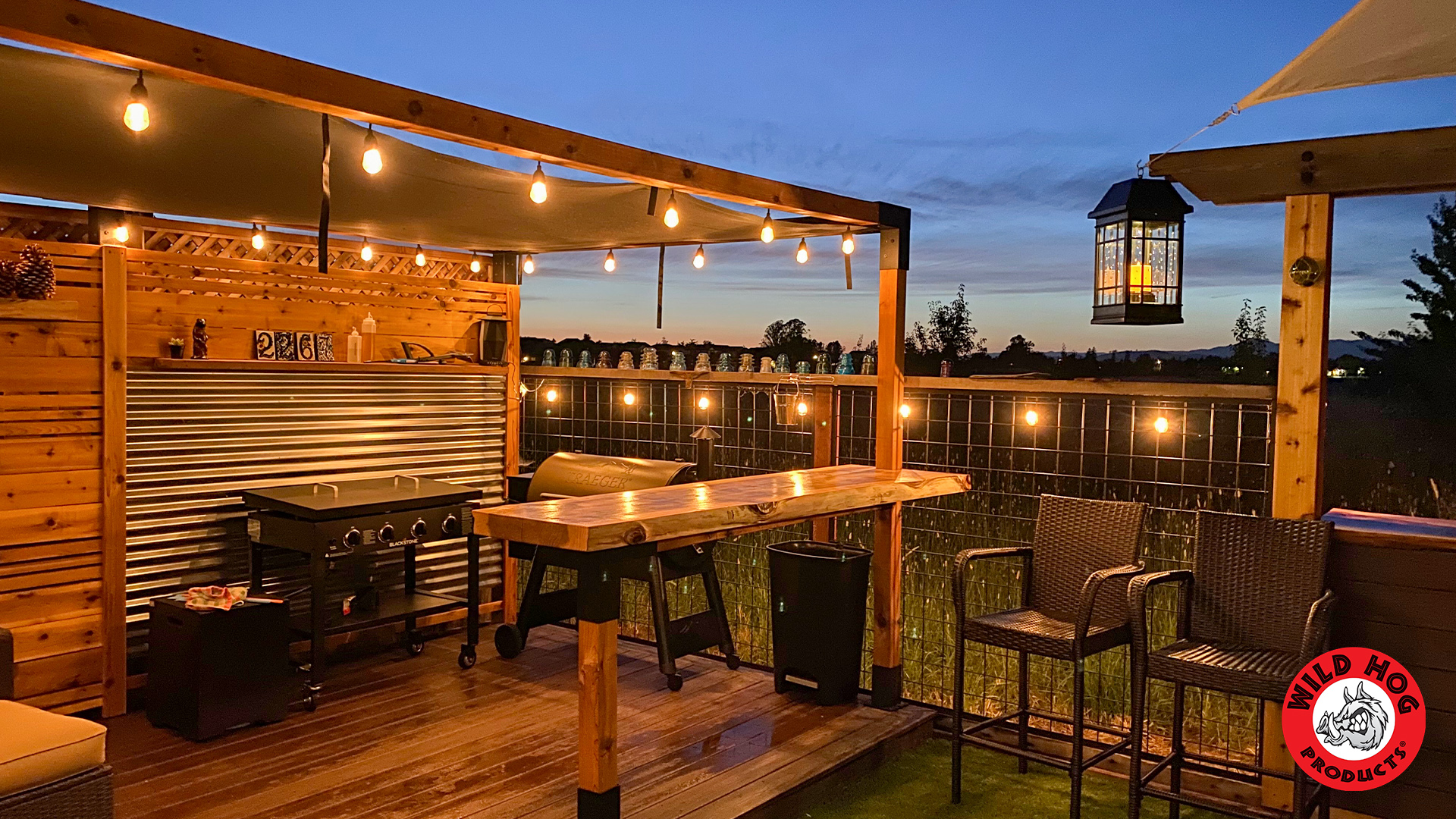 You can rest assured that you get quality products that will withstand outdoor exposure when you choose a Wild Hog Pergola System. Each and every component of their Linx Pergola System endures a rigorous galvanization process, primer, and highly durable powder-coated finish. And Stix Timbers are less likely to bend, warp or crack even under tremendous pressure, meaning that you can rely on your Wild Hog pergola to last for years to come.
It's not just in the manufacturing process, but in the minute details where you can see the quality of Wild Hog. Stix Timbers come with a hollow core, so you can conceal lighting or other wiring to help you bring all the trendiest and operative designs to your custom pergola. Linx Pergolas even come with powder-coated fasteners that will match all other pergola components for a complete look that will impress all your family, friends, and guests.
If it's time to add a pergola to your backyard, look no further than Wild Hog, now available at your local Niece Lumber.
---